By Chibamba Kanyama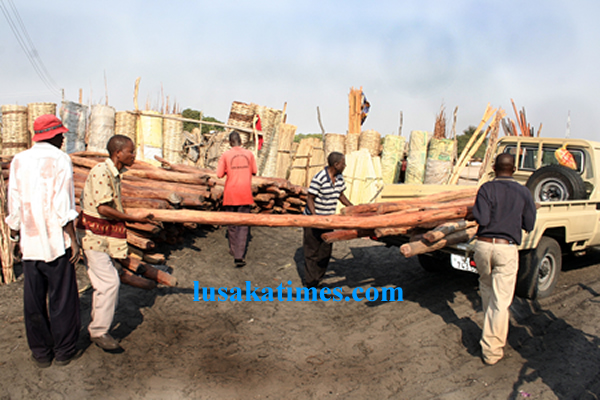 Government should beef up the timber industry so as to effectively take advantage of the looming timber shortage in South Africa. It is projected the South African local timber industry will not be able to meet the increasing demand for sawn timber, a situation that opens up the market to other countries to meet the shortfall.
Zambia, one of the most reliable timber producers in Sub-Saharan Africa, is not in a position to exploit huge export opportunities owing to immerse structural and administrative problems facing the timber industry. Timber production is currently controlled by the private sector of which over 50 percent are small scale entrepreneurs who lack financial and technical capacity. Zambian banks equally shun financing the sector as it is considered too risky risks for investment.
Given that the annual demand for timber is expected to grow at about 4.5 percent with a projected supply deficit of 15 million tonnes in the long term in South Africa, the Zambian Government can facilitate growth in the sector so that timber becomes one of the key non-traditional exports. It is also known Zambian timber is on huge demand in Zimbabwe and China but the potential for exports has been limited by ad hoc timber production arrangements in the country. At present, the South African government has not instituted tariff protection on imports, implying that there is a huge opportunity for exporters to fill the gap in the timber deficit.
Government support can be in the form of restructuring the production process of timber, streamlining export mechanisms, increasing acreage of land for cultivation of timber and enabling investors to access affordable finance for the acquisition of timber processing equipment. This will allow companies, especially the Small and Medium enterprises, add value to the product through which they can get competitive returns.
A significant investment in forestry and timber production has potential to create jobs for thousands of people in the country. This is one sector that can easily be controlled by local investors if Government renders full support.