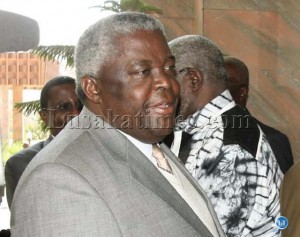 The opposition MMD has contested the seizure of its 101 motor vehicles. The party has lamented that its vehicles have been indiscriminately targeted by Patriotic Front-PF members and the Zambia Police Service.
This is according to the petition filed in the Lusaka High Court by MMD National Secretary Richard Kachingwe. Mr Kachingwe has alleged that private resources and donations to the party were used to purchase the seized vehicles.
He has accused the Police Service of having objected to release the vehicles. Mr Kachingwe has claimed that police have no legal cause to continue to keep the vehicles in question.
He also contended that he has not been informed of the charges pertaining to the seized vehicles. Meanwhile Mr Kachingwe has alleged that the homes and offices of MMD members and officials have been subjected to illegal search.
[ZNBC]