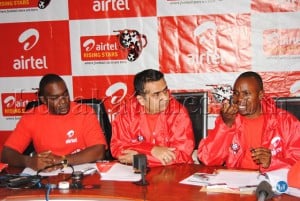 The Zambia Information & Communications Technology Authority (ZICTA) has discovered that Airtel Zambia has an automated call blocking system in its call centre which bars all numbers that call the call centre more than three times in any particular day.
ZICTA acting Public Relations Manager Chisha Shimungala in a statement released to QFM today says this practice is an affront to consumers' rights and interests as it denies them the right to make a complaint and deprives them of the privilege to contact their service provider when necessary.
Mrs Shimungala explains that Section 67 of the Information & Communication Technologies (ICT) Act Number 15 of 2009 provides that all service providers must deal reasonably with their consumers and address consumer complaints.
She says the failure to adhere to the above provision constitutes an offence and any service providers found wanting is liable to prosecution.
Mrs Shimungala ZICTA has since directed Airtel to immediately cease the practice failure to which the Authority will invoke provisions of the Act and take stern action against the operator.
She adds that in the same vein, the other two mobile phone operators are urged to refrain from the practice.
She has further advised consumers and the general public to report to ZICTA non adherence to the directive by the concerned operator.
[Read 295 times, 2 reads today]