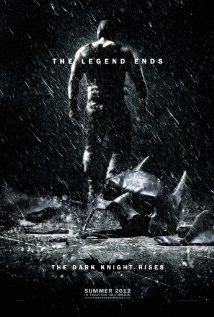 The Dark Knight Rises
This brilliant crime saga sees Christian Bale returning after eight years as the caped crusader who saves Gotham City from its terrorizing villains. "The Dark Knight Rises" is director Christopher Nolan's conclusion to his "Batman" series and boasts an impressive cast which includes Anne Hathaway and Tom Hardy.
(Release Date: July 20).
The Avengers
Yet another Marvel-comics flick that sees not just one superhero, but four who join forces in what is an epic battle against the bad guys. This never seen before team of Iron Man, Thor, Captain America and the Hulk have already heightened our expectations, making it one of the most-anticipated movies of 2012. (Release date: May 4)
 Men in Black III
The third installment of the sci-fi action comedy will see Will Smith traveling back in time to save the planet and Agent K, played by Tommy Lee Jones. MIB III is directed by Barry Sonnenfeld, with a young agent K played by Josh Brolin.
(Release Date: May 25)
 Snow White and the Huntsman
A fairytale with a twist that sees Kristen Stewart playing the lead as Snow White, who after a bloody battle defeats the evil queen played by Charlize Theron.  Rupert Sander's verison of this Disney classic is stylistically pleasing, making it one of the best fantasy movies to look forward to this year.
(Release Date: June 1)
 UnderWorld: Awakening
Watch Kate Beckinsale make a welcome return to her lead role as Selene, who must battle an array of humans and a genetically-enhanced Lycan in this vampire-werewolf flick.
(Release Date: Jan. 20)
The Amazing Spider-Man
Just when you thought the super-hero theme was over and done with, here comes the "Amazing Spider-Man" which features a skinny Andrew Garfield as Peter Parker. Fans of this franchise will see Spidey swing in 3-D this time making it one of the most eagerly awaited films this year.
(Release Date: July 3)
Safe House
A young CIA agent is tasked with looking after a fugitive in a safe house. But when the safe house is attacked, he finds himself on the run with his charge.
BY KAPA187
[Read 7 times, 1 reads today]