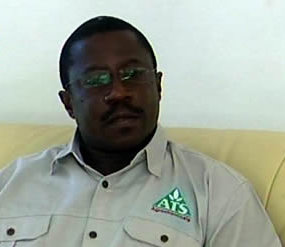 Former Works and Supply Minister Gabriel Namulambe has been arrested and charged with theft by public servant.
Mr Namulambe who is also MMD Elections Chairman was charged on Friday morning by the joint government investigative team in Lusaka.
The arrest is in connection with the alleged theft of 20 bicycles valued at 11 million kwacha meant for small scale miners in Kitwe.
Mr Namulambe is alleged to have diverted the bicycles and used them as campaign materials in Lufwanyama constituency.
Investigative Team spokesperson Charity Chanda told ZNBC news that Mr Namulambe has been given a five million kwacha police bond with two working sureties.
The former Minister was represented by SBN chambers law firm owned by former Solicitor General Sunday Nkonde.
Mr. Namulambe will appear in court on Wednesday, next week.
[ZNBC]
[Read 43 times, 1 reads today]