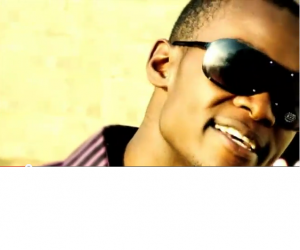 Joe Simwaba  AKA  Misty Radio is the first born of three, two boys, one girl. " I call myself Misty Radio because am all music, hence i compare myself to the radio clouded in misty, u can't see the radio itself but only the music. "
He is 25year old Zambian male Rapper, a Diploma holder in Insurance and a 2011 best student award winner in National advanced Certificate in Insurance awarded at the 30th Graduation Ceremony held by Zambia Insurance Business College Trust( ZIBCT) at Mulungushi Conference Centre awarded by the Insurance Institute of Zambia(iiz). He completed High School in 2005 at Pemba High School in southern province.
"Currently i just completed my first nine track album entitled KULI MAI( To my mother) which am trying to promote right now. This album was produced by Jerry Fingaz, T-Sean( K-amy studio) & V.I.K from SSV Studio and it features Zambia's renowned musicians i.e. Alpha Romeo, Choklet, Romario-chikonko & Tommy D."
Kapa187:  What made you decide to get serious about making music?
Misty Radio:  What made me decide to get serious into making music is talent, passion and already established artists namely Choklet and Batu who encouraged me to sell my talent after discovering that i have what it takes to make it in the music industry after featuring choklet on my first ever song to record which is a hit song entitled "What kind of love is this" and is part of my album. My musical talent takes back to 1994 back in the village where I was staying with an uncle who was a guitarist  and taught me how to play a guitar and we used to sing in church, to me it makes miracles especially when you pull the right strings.
Kapa187: You have a Diploma in Insurance , so is music the career you want to pursue or is it more of a hobby?
Misty Radio : From my stage name Misty Radio, am all music and music is something I can't  do without, to me music is an addiction and I don't mind making it a career because I don't want to leave this world as though I just entered a shop for window shopping, I want to do something for my country, I want to put my country on the map, I want to touch one soul before I die and I want to be remembered as a chapter in this country rather than a sentence because music is the most effective channel through which you can spearhead the fight against HIV/AIDS, CHILD ABUSE, GENDER BASED VIOLENCE, CORRUPTION etc.
Kapa187: What makes you stand out  from other artists ?
Misty Radio:   I mark myself out of my fellow artists because in my music I bring out real issues and my music carters for all age groups unlike other music a parent can't fill free listening to in the presence of the kids.
Kapa187:.What can your fans expect from your album?
Misty Radio : With you my fans I feel am loved by the best, with you I have been blessed , and with you am above with the rest, please continue supporting me I won't disappoint you, look out for my album : KULI MAI (To my mother) this the album you can't afford not listening to, my album is the best as it features Choklet, Tommy D, Romario-chikonko and Alpha Romeo. produced by the best i.e Jerry fingaz, T-Sean & V.I.K. To my newly acquired fans and prospective fans am more of your property when you smile am happy.
Kapa187: What challenges have you faced and overcome in your music career.
Misty Radio:   Lack of respect for artists in the sense that we are not appreciated much for our works, can you imagine a radio station without music, A TV station without music but when you take your music for air play people look at  faces, it shouldn't be like that, let's work together for a better zambia. My main challenges has been promoting my music which is very difficult without a promoter and with scarce resources, therefore I want to take this opportunity to say am looking for a promoter or manager urgently. There is a lot of talent out there but without promotion they are nothing.
Kapa187:.How did you feel the first time your performed your music live and how was the response.
Misty Radio : The first time I performed my music, it was very amazing because I managed to move the audience and every one gave me a round of applause when I took off the stage followed by signing of autographs, it was that moment I felt everything was possible. This was at Muvi TV Kid Star fundraising show held at Kamwala high school in 2010. Am now looking forward to have a series of performances as a way of promoting my music among them  mother's day following my poplar video KULI MAI which will start playing today on Muvi TV & ZNBC TV2 & 1 respectively.
Kapa187: How was the experience of making your video , what was the concept behind it.
Misty Radio: My experience was good because I enjoy doing what I like the most but it was hectic and expensive to bring everyone that featured in the video together as well as finding a suitable venue. The concept behind the video was basically to show appreciation to the women or mothers out there for the hardships they go through in raising up their children, the care, love and support, for that I thank God for their lives. To all the mothers I love you all & I can't forget, may God bless you abundantly, some women go for abortion but mum kept me for nine months in her womb, raised me up, today am standing tall because of her, KULI MAI SININGAPONTE. The video features a public figure, Alice Banda commonly known as Amai Mfumu Chidano from the first episode of Banja a local production drama for Muvi TV.
Kapa187: Where do you think zambian music will be in 10 years ,and your career in particular.

Misty Radio :We are on the right track and we are taking Zambian music to greater heights, in ten years time Zambia will never be the same again.
Kapa187:  Any last words to your fans…
Misty Radio : To my fans and prospective fans I need your help more than ever to help me bring Zambia alive and Zambia's dream to reality by putting Zambia on the map and a Zambia free from child abuse, free from HIV/AIDS, free from gender based violence as I am a voice to the voiceless. Look out for my album KULI MAI buy a genuine CD, stop piracy. From deep down my heart, I love you all.
Finally I just want to say thanks to you for the recommendable job you are doing in promoting us artists keep it up I salute you. Thanks also goes to all the DJs, the media and everyone for the support may God bless you. To my fellow upcoming artist education is the key to success , music should come second.
THE MUSIC
KULI MAI (To my mother)

By Kapa187
[Read 48 times, 1 reads today]