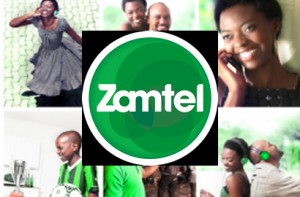 FORMER Zamtel workers have urged Government to speed up the process of re-engaging them following the takeover of the company from LapGreen of Libya. The workers have also commended President Sata's Government for considering the plight of former Zamtel workers.
He was reacting to government's pronouncement that it is considering reinstating some of the former workers. Chairperson of the former workers Henry Nsama said in a statement issued in Ndola yesterday that re-engaging former workers is long overdue.
"We the former Zamtel employees have received the government statement with renewed hope. We are glad that Government understands our problem and the manner in which we were laid off by LapGreen," Mr Nsama said.
Mr Nsama said re-engaging the former Zamtel workers will bring relief to the ex-workers' families who have suffered for too long. Mr Nsama has since urged Government to ignore people castigating it for considering re-engaging former workers.
He also said Government should not engage union leaders who represented the former employees when they were laid off because they allegedly betrayed the majority of workers during the exercise.
"How can they be allowed to represent the very people they failed to protect from retrenchment? We appeal to Government not to involve unions in the bargaining process involving ex- Zamtel employees," Mr Nsama said.
He added: "There is already a structure in place to represent original Zamtel employees. We urge Government to closely work with this structure on all issues concerning former Zamtel workers and not the current union leadership."
He also commended Government for establishing how Zamtel was sold.
"It should be emphasised that the retrenchment process was just as bad as the sale of Zamtel and the country lost out in the information communication technology (ICT) sector on some of the most qualified, most experienced and competent brains this country has ever produced due to the chaotic manner in which they were retrenched.
Some of the experienced workers are now seeking jobs outside the country," Mr Nsama said.
And when contacted for a comment on the matter, National Union of Communication Workers (NUCW) general secretary Liwanga Yuthulu said it will be unfortunate for Government to deal with personalities instead of the union.
Mr Yuthulu said the union is the only recognised institution mandated to represent workers, not individuals.
"Although I have not seen or read the statement by the former workers, I can state that only the union is mandated to represent workers should Government start re-engaging some former workers," Mr Yuthulu said.
[Zambia Daily Mail]
[Read 5 times, 1 reads today]