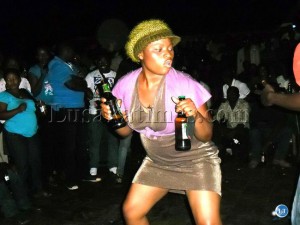 Lusaka Province Minister Colonel Gerry Chanda has has been attributed the high HIV/AIDS prevalence rate in Zambia to prostitution.
Colonel Chanda has said that government is spending colossal sums of money on Anti-Retroviral Drugs- ARVs-, which can be avoided if an exercise to arrest prostitutes is embarked upon in the country.
Colonel Chanda has issued a seven day ultimatum to the Zambia police high command to ensure that prostitution is reduced in the streets especially in Lusaka province.
In May 2008 Government had announced that the HIV/AIDS prevalence rate in the country had decreased by 1.3 per cent between 2001 and 2007.
The then Minister of Health, Brain Chituwo said HIV/AIDS prevalence rate had reduced from 15.6 per cent to 14.3 per cent over a period of six years.
[MUVITV]