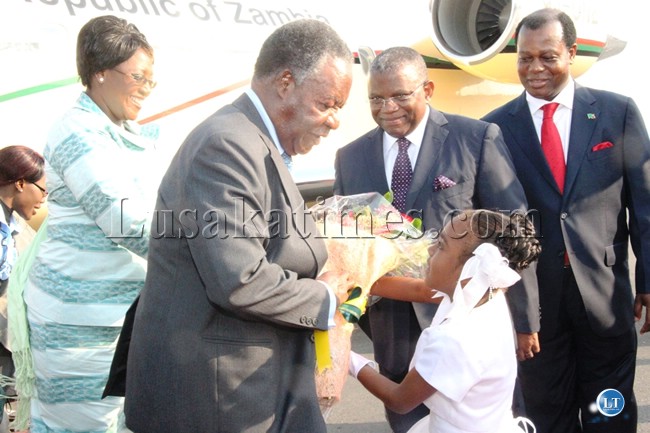 President Michael Sata, arrived Wednesday afternoon in Luanda to participate at the Extraordinary Summit of Heads of State and Government of the Southern African Development Community (SADC) which will be held from 31 May to 1 June.
President Sata was welcomed at the 4 de Fevereiro International Airport by the foreign minister, Georges Chicoty, Zambia's ambassador accredited to Angola, Chisheta Raphael, among other figures.
The meeting in Luanda, which will address issues related to regional integration process, provides meetings of the Troika (Angola, Mozambique and Namibia), the Council of Ministers and the SADC Organ for Cooperation in the areas of Security and Defence Policy.
Political issues like the crisis in Madagascar and the report of the Troika of the SADC on the campaign for the presidency of the African Union Commission will also be on the negotiating table.
SADC comprises Angola, South Africa, Botswana, Namibia, Tanzania, Democratic Republic of Congo, Mauritius, Seychelles, Malawi, Swaziland, Lesotho, Zimbabwe, Madagascar, Mozambique and Zambia.
[ANGOP]