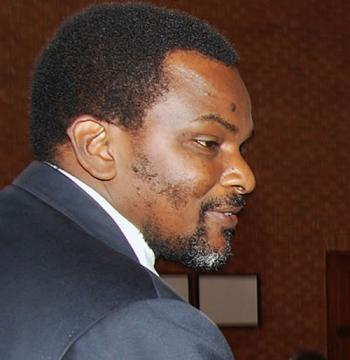 The Zambia Direct Democracy Movement (ZDDM) has clarified that the demonstration that the political parties are calling for has nothing to do with the matter that was taken to court by their judges.
ZDDM National Co-ordinator, Edwin Sakala said the demonstration is against Mutembo Nchito's continued stay in the office as Director for Public Prosecutor (DPP).
Mr Sakala said this in a press statement released to Zambia News and Information Services (ZANIS) in Lusaka.
He charged that Mr Nchinto is not the right person for the position of DPP because he has his own criminal matters pending in court, hence he is not in the right position to advise Government on criminal
matters.
Mr Sakala said since the President is not willing to retire Mr Nchito, it is the duty of the opposition political parties to remove him from the public office.
He has further assured Lusaka Province Police Commissioner, Charity Katanga that the decision by opposition political parties to hold a peaceful demonstration has nothing to do with the matter in court.
Mr Sakala said the police should know that it is the constitutional right of political parties to hold a peaceful public demonstration on issues which affect the nation, adding that they will proceed with their decision as they have notified the police about it in good time.
He has also advised the police to do their job by providing security for the demonstration which will be held on Wednesday, June 6, 2012.
Mr Sakala has also urged well meaning Zambians to support the demonstration as it has a noble cause, adding that they will not allow the Patriotic Front (PF) to push around the judiciary.
He said the demonstration will serve, among other things, to demand the removal of the DPP to give way to investigations on many allegations against him, the immediate re-payment of the K14 billion Mutembo and M'membe to the DBZ and respect for the Judiciary.
Mr Sakala said the concerned parties are also extending their call for Minister of Justice, Sebastian Zulu, to step down as he is not doing the nation a good service in matters that have hit media headlines in the last few weeks, adding that the call should also be extended to the President.
He said the parties are also not happy with the decision of the technical committee of expert on the constitution to sneak in a clause in the draft constitution which is supportive to a call to recognize homosexuality, adding that it is not only criminal but demonic as well.
ZANIS