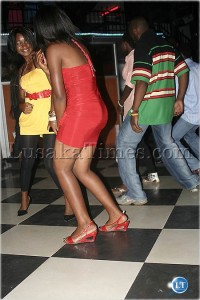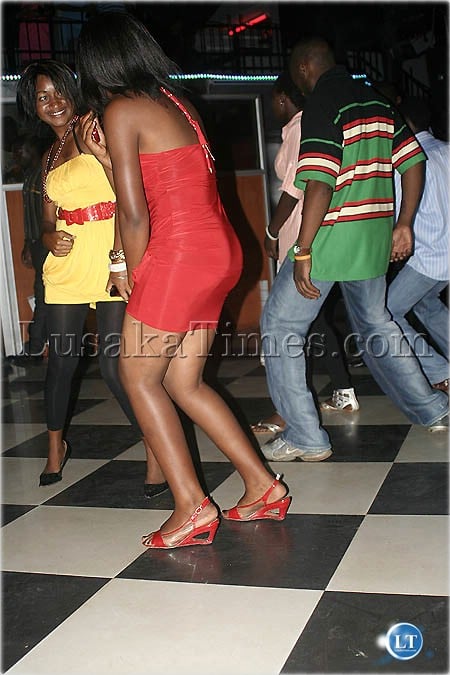 THE spate of grisly murders of young women in Lusaka have continued with the latest being that of a 23-year-old of Woodlands who is suspected to have been raped before being killed.Mazuba Kapembwa's body was picked up in the morning of yesterday under a row of bushes near a named night club on Chilumbulu Road.This brings to three number of women gruesomely murdered in the capital city in a space of three weeks.
Police say, Mazuba, a mother of three of house number 22, Cedar Road in Woodlands, is believed to have been raped before being killed because the zipper on her trousers was found open.Zambia Police Service deputy public relations officer, Charity Chanda and Josephine Mweemba, mother of the deceased, confirmed the murder of Mazuba.Her body was picked up yesterday around 11:00 hours under the hedge on Chilumbulu Road,Ms Chanda said.Ms Chanda said Mazuba's body had no injuries.
Mazuba is believed to have gone out with an unidentified friend on Monday night using an unidentified minibus.Mazuba's body is in the University Teaching Hospital (UTH) mortuary awaiting post-mortem.And speaking in an interview yesterday, Mazuba's mother, a widow, said a female friend of her late daughter went to their house around 16:00 hours on Monday and together with Mazuba's children, they went to some nearby shops.Ms Mweemba said Mazuba returned home around 19:00 hours and informed her that she had friends outside and that they would be going out.She left the youngest child who is about one year old and said she had friends and they wanted to go to the shops.My last words were that, don't go. These days, people kill, She said she would go and come back, the grief stricken mother said at the family home in Woodlands.She said around 10:00 hours yesterday, she received a call from a congregant at Woodlands Seventh Day Adventist (SDA) that someone had identified the body of her daughter in Chilenje.Ms Mweemba said she immediately went to Chilenje but was told that the body had been taken to UTH.Ms Mweemba said she found Mazuba's body wrapped in chitenge material at the Brought in Dead (BID) section at UTH.She said her body was intact though her wig had a lot of grass on it.The shoes and handbag have been recovered but her phone is missing, she said.Ms Mweemba said while at the mortuary, she also met Mazuba's boyfriend.Ms Mweemba said Mazuba's boyfriend was the father to the youngest child who is one-year and three months old.
On July 13, this year, Ruth Mbandu, a 19-year-old student at the National Institute of Public Administration (NIPA) was grisly killed in an incident widely suspected to be a ritual murder.Ruths disfigured body was found in the early hours of Saturday on July 14, in Emmasdale residential area, a few metres away from her mother's house with her facial skin and eyes removed.
On July, 28 another woman, Sharon Tembo, aged 27 was murdered in Matero Township as she was returning home from her hair salon around 22:00 hours.
Meanwhile, one person died while 14 others sustained serious injuries when a motor vehicle they were travelling in overturned on Mukonchi Road, two kilometres north of Kizito Primary School in Kabwe.The accident happened when the driver of a Canter light truck, registration number, ACL 6365, Osten Ntomba, 30, of Munkonchi Kanyemu area lost control due to suspected excessive speeding.The deceased has been identified as Bupe Muwowo, 37, also of Mukonchi area who died on the way to the hospital while the 14 injured passengers were admitted to Kabwe General Hospital.Ms Chanda said the driver of the vehicle was charged with causing death by dangerous driving.