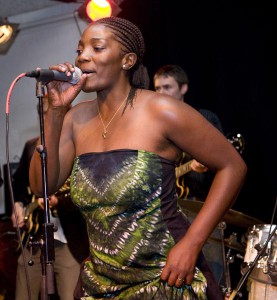 Zambia's songbird Maureen Lupo Lilanda has expressed happiness that African music is being appreciated in most developed nations such as in the United States of America.
In an interview with ZANIS, Maureen said it was important for Zambians to realise that they have all it takes to put Zambia on the world map if only they set their minds and priorities right.
She encouraged African artists to continue working hard in order to achieve their dreams.
Maureen explained that she has learnt a lot from the just ended Interfusion Music Summit such as how to integrate with artists of different cultures.
She called on Zambian artists to seriously start looking at how to compose music that traces back their roots.
Maureen recounted how she was received with overwhelming support when she stepped on stage and performed the Zambian traditional musical way.
She noted that she never expected the massive support which was accorded to her during the performance at Palm Springs Civic centre in California United States of America.
The female musical sensation expressed confidence that Zambia is on track in its marketing of the arts industry adding that everything is possible to make the best out of the industry.
The interfusion Music Summit which was held from October 4 to 7 at Palm Springs in California USA attracted a number of artists from around the globe.
ZANIS