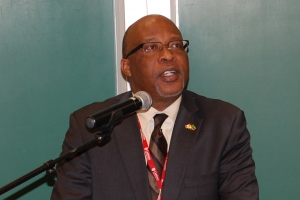 Opposition Movement for Multiparty Democracy (MMD) has challenged President Michael Sata to rescind the decision to lift fuel and maize subsidies or resign from being head of state.
MMD president Nevers Mumba says it is immoral and hypocritical for the PF government to continue implementing capitalist policies when they draw up a socialist contract with the Zambian people before forming government.
Dr. Mumba has charged that if the PF wants to govern the country with a type of governance that leans to that of capitalism contrary to what it promised the Zambia people to govern with, it should call for a general election and ask the Zambian people to vote for it on a different platform and contract.
Dr. Mumba notes that the PF won the 2011 general election on the premise that it will implement socialist policies that will reduce the cost of living of the people but that the capitalist leaning it is embarking on is a deception that Zambian people should not accept.
The MMD president was speaking at press briefing in Lusaka this afternoon.
Meanwhile the MMD president has condemned in the strongest terms the harassing of MMD members by the PF cadres at Lusaka City Market this morning.
Dr. Mumba has expressed sadness with the continued attempt by the ruling PF to try to stifle the expression of the Zambian people through the practice of violent politics as was exhibited today when a mob of PF cadres pounced on four MMD officials.
And one of the MMD members that was harassed bowman Lusambo has confirmed having been abducted for about one, a period in which he was forced to support government's move to lift fuel subsidies.
[Read 7 times, 1 reads today]