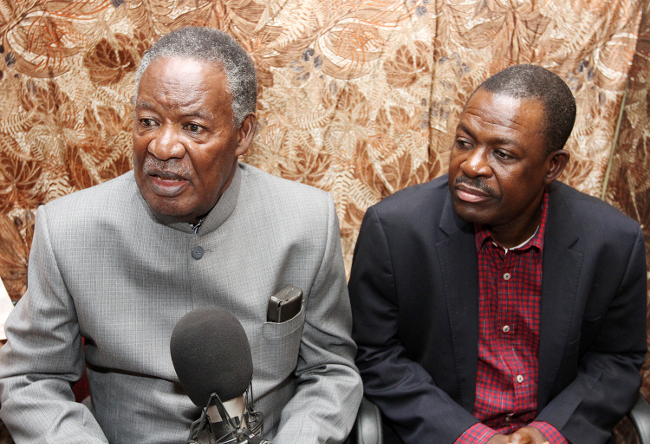 President Sata has said Industrial Development Corpoartion(INDECO) will lead to modernization,diversification of the economy ,wealth and prosperity for Zambians.The re-establishment of INDECO is aimed at having all parastatals to be under one Conglomerate and maintain sovereign wealth under one firm.
However Prominent Economist Oliver Saasa said creation of a parastatal body might be contrary to the liberalized economic policies that Zambia has been implementing.He wondered why the PF Government was keen on establishing parastatal bodies which were inefficient and loss making during the UNIP era.
Former INDECO executives said there is for less political interference if the Patriotic Front is to re-introduce the parastatal company.The Executives who sought anonymity said that the major problem that led to the scraping-off of INDECO by the Fredrick Chiluba regime was political interference.They wondered what style the PF government is going to use in order for the parastatal to benefit the nation.
Below is the Full Press statement from Statehouse
His Excellency, Mr Michael Chilufya Sata, President of the Republic of Zambia, says the Industrial Development Corporation [IDC] will be a tool for the modernization and diversification of the economy in order to create jobs, wealth and prosperity for the Zambian people.
The Head of State says the state will through the IDC maximize the value of Government assets by establishing a sovereign wealth fund which will focus on stimulating investment in strategic non-mining industries among others, thereby expanding the country's investment portfolio and thus creating jobs.
President Sata says the establishment of the IDC shall also boost the contribution of State Owned Enterprises (SOEs) to national development by placing them under one umbrella holding entity to deepen their reform, enhance efficiency and maximize returns.
The President says the IDC is Government's strategy to enhance domestic capital formation, wealth creation and preservation by focusing on exploiting the country's advantages in natural resources and actively developing industries and enterprises to create jobs for the people.
President Sata reiterated Government's commitment to job creation and industrialization in order to create a better Zambia for all. To date more than 355, 335 jobs have been created since the PF came into power.
Issued by:
GEORGE CHELLAH
SPECIAL ASSISTANT TO THE PRESIDENT
PRESS AND PUBLIC RELATIONS