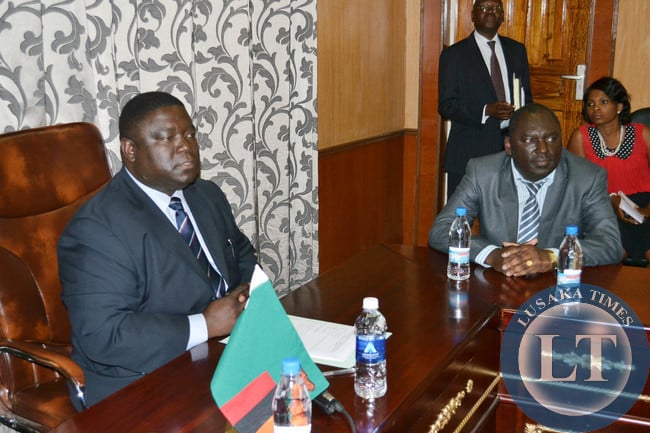 Government says it has developed a Vendor Rating System (VRS) that will monitor and evaluate the performance of all contractors in the country.
Transport, Works, Supply and Communications Minister Yamfwa Mukanga said the vendor rating system will enable government to evaluate and monitor the countrywide construction projects both in quality and time management.
Mr. Mukanga said any contractor found wanting will be rated poorly and will find it difficult to work with the Road Development Agency RDA.
ZANIS reports that Mr. Mukanga , who said this in an interview in Lusaka today, further implored contractors to apply diligence and excellence in their execution of duties.
And Mr. Mukanga has warned that government will not tolerate shoddy works and abandonment of projects by some local contractors.
He said government was spending huge sums of money through poor performances occasioned by some local contractors.
Mr. Mukanga stated that government is creating a conducive environment for all contractors to expand their services while waiting to be executed under the Link Zambia 8000 project and other major road projects.
Meanwhile, the Small and Medium Scale Contractors Association of Zambia (SMSCAZ) has praised government for demonstrating a strong will in the road construction industry.
SMSCAZ president Mutale Mpepo told ZANIS in an interview in Lusaka yesterday that government has remained consistent in ensuring that all construction projects are completed within time.
Mr. Mpepo however called on government to continue empowering small scale contractors as they continue to supplement government's efforts in employment for Zambians.