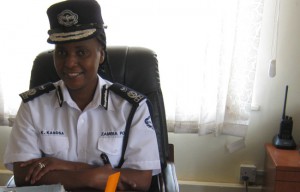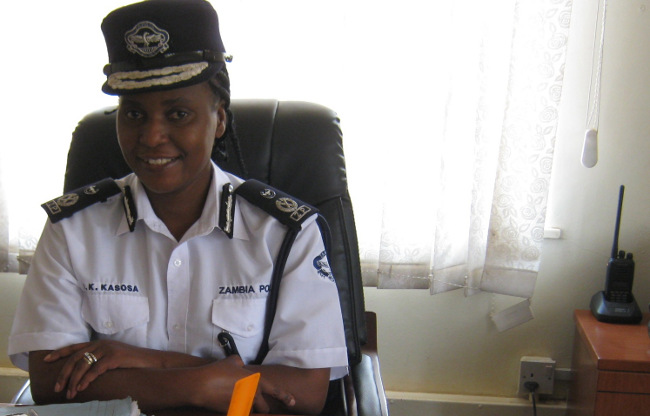 A BUS driver in Kitwe has alleged sustained a damaged bladder after falling victim to police brutality.
The bus driver identified as Beckum Hamanjanji, 25, had his bladder damaged after police in Ndola allegedly beat him around the private parts.
Mr Hamanjanji who had to be admitted to Kitwe Central Hospital (KCH) for intestinal obstruction, was kicked around the private parts by an overzealous police officer only identified as Nyambe in a scuffle that took place at Twapya Police Post in Ndola.
Copperbelt police commissioner Joyce Kasosa could neither confirm nor deny the incident when contacted as she had not received details on the matter.
But Mr Hamanjanji who was found admitted at KCH in Luangwa ward said the incident happened on Monday right inside Twapya Police Post.
He said his falling victim to police brutality was a result of an explanation he had sought as to why his conductor had been harassed by the assailant for demanding payment for bus fares.
"On Monday, I loaded a trip to Ndola and on board the vehicle was Mr Nyambe who was in the company of his colleague and were both in civil clothes.
"When we arrived in Ndola, the two said they wanted to buy first buy me a drink and they asked if I could accompany then into a bar but I refused and instead told my conductor to follow them," he said.
Mr Hamanjanji said after a few minutes, he saw his conductor returning with a torn shirt and upon asking, he said Nyambe and his colleague did that to him.
"When I went there myself and demanded for bus fare payment, the two manhandled me and took me to Twapya Police Post where they beat me up," Mr Hamanjanji said.
He said in the process of the beating, Nyambe kicked him around the private parts resulting in him sustaining a damaged bladder.
The driver experienced a terrible pain that left him powerless and fellow to the floor but the police officer took that for a joker and refused to grant him a medical report until the following day when the matter was reported to the superior who issued the medical report after seeing Mr Hamamjanji's swollen private parts.
Ms Kasosa said investigations would be conducted since a medical report had been issued and if found guilty, the involved police officer would be prosecuted because no one was above the law.