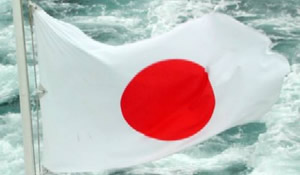 Deputy Chief of Mission at the Embassy of Japan in Zambia Counselor Hideki Yamaji says the expected state visit of Prince Akishino, the second son of Japanese Emperor Akishino, and his wife Princess Kiko will strengthen the already existing diplomatic ties of Zambia and Japan.
And the Japanese Embassy Deputy Chief of Mission says the frequent high profile visits of leaders from other countries to Zambia are good for the country.
Counsellor Yamaji stated that the recent visit of the Chinese vice President and the coming of the prince and his wife are good for Zambia especially as the country commemorate the year of jubilee.
He confirmed that Prince Akishino and his wife Princess Kiko will arrive in Zambia on Saturday 28th June 2014 and leave Zambia for Tanzania on the 2nd of July after 5 days visit.
He said the royal couple is on a goodwill visit aimed at promoting closer ties with Zambia as well as part of Zambia's golden jubilee celebrations.
He added that the royal family will be in the country to celebrate the 50th anniversary of diplomatic ties between Japan and Zambia.
He described the visit as a historic occasion as it will also mark the celebration of the country's memorable year, the year of jubilee.
Akishino, 48, is second in line to the Japanese throne.
The Zambian government invited the Prince and Princess to be part of the commemoration of this historic occasion and celebration of the Jubilee year.
During the tour, the royal couple will call on President Sata, former President Kenneth Kaunda, tour Livingstone, Kabwata Cultural Village and attend a reception for the 50th anniversary of diplomatic ties between Japan and Zambia.
Meanwhile Japan has spent about K16 million on Japanese cultural grant aid projects in various sectors in Zambia.
The grant has been used to support sectors such as the agriculture, education, transport, and health and infrastructure development, water and sanitation programs and on poverty reduction programmes in rural areas.
Counselor Hideki Yamaji disclosed the development in an interview after the press briefing this morning at the embassy in Lusaka.