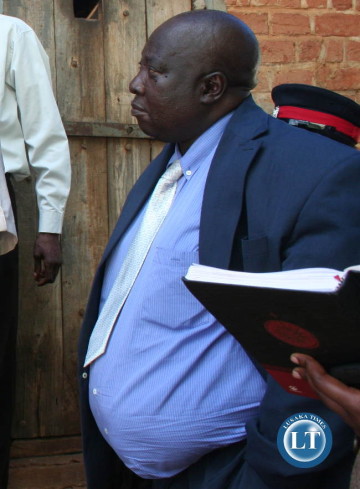 Government has advised to small scale farmers who have for a long time been dependant on Fertiliser Support Input Programme [FISP] to graduate so that new people could come on board.
Mumbwa District Commissioner Sunday Shamabanse says time has come for some farmers to graduate from FISP program as some of them have benefited as some of them have benefited for over 10 years.
Mr. Shamabanse disclosed that the idea of FISP is to support small scale farmers for at least two years and they must be able to stand on their own so that more people benefit from the program.
He said government will not continue to support same farmers for over a decade as there are more people who need the assistance to make Zambia a food basket.
The DC appealed to farmers in the area to voluntarily win out themselves before the government does so because it cannot continue supporting the same farmers who do not develop to sustain themselves.
ZANIS reports that the Mumbwa DC said this during the official launch of the Seed-co limited company's in Mumbwa District, today.
Mr. Shamabanse commended Seed-co for establishing a seed sales point in Chipa area as it cut on long distance to the boma to buy seeds as they will be able to save and have more money in their pockets.
And Seed-co Agronomist Baldwin Chande said his company is moving with government policy of decentralization by bringing services closer to the people.
He said farmers must utilize the facility by buying genuine seed at the K140.00 regardless to where they are buying from.
Mr. Chande added that farmers must not be cheated by fake seed dealers who will offer low prices because genuine seed has its prices fixed.
Speaking earlier, Chief Chibuluma called on his subjects to utilize the sales point and avoid vandalizing it.
He said it will be sad to see the company moving out of his chiefdoms as this is the development people cry for.