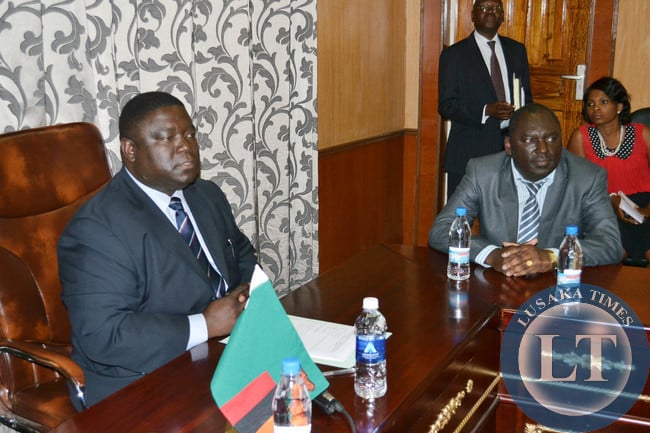 MINISTER of Transport, Works, Supply and Communications Yamfwa Mukanga has dismissed assertions of corruption at State House over the supervision of the Road Development Agency (RDA).
Reacting to Lubansenshi member of Parliament Patrick Mucheleka who said that corruption has allegedly been taken to State House in the supervision of RDA, Mr Mukanga said on Friday that President Sata has powers to over-supervise Government projects.
"This perception is wrong because RDA does not operate from State House, it is still and will remain within my ministry but the Head of State has powers to over-supervise any Government entity and this is what is happening at the moment with the road projects because President Sata intends to link up the entire country through a good road network.
"If some people think there is corruption involved in the manner the RDA is working, let them come forward and provide proof of wrong doing."
On Friday, Mr Mucheleka said President Sata would find it difficult to dissociate himself from possible corruption in the road projects being undertaken by RDA.
And giving an update on the Link Zambia 8000 road project, Mr Mukanga said Government is on course to transform Zambia from being landlocked to a land linked country in southern Africa.
"We have engaged a number of contractors to carry out rehabilitation and upgrading works on our road networks, so far 1,900 kilometers of roads out of the 8,000 have been worked on with a total cost of K7.1 billion," Mr Mukanga said.
He said the road tolling programme which started in November last year has continued to provide additional revenue for road maintenance.
"From the programme inception to date, a total of K180 million has been collected from the toll points located at the weighbridge stations and ports of entry.
"The government within the month of September 2014 will commence construction of toll plazas at nine designated locations on the road network out of the approved 26. This development will lead to even more revenue for road maintenance," Mr Mukanga said.