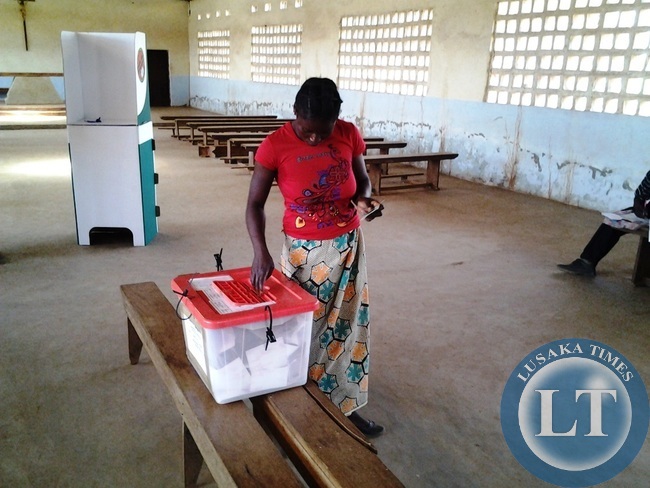 The opposition Movement for Multiparty Democracy MMD has observed that the apathy experienced in today's polls is due to fatigue of voters in the five constituencies.
Speaking in an interview from Zambezi, MMD special assistant to party president Raphael Nakacinda said most of the voters did not cast their votes because they view the process as a waste of time because they already choose their representative in 2011 and will only vote again in 2016.
He noted that voters are no longer interested in voting because they are tired of going through an election process every now and then and that people are frustrated with the continued lies that the PF keep telling them during campaigns.
"Zambians are fatigued with the electioneering every now and then and most of the people are not interested in casting their votes because they are frustrated; they are frustrated against the continued lies that PF are telling in these campaigns.
"They are also saying why should we go and vote when we already cast our vote in 2011 and will only cast their votes in 2016 so we are actually witnessing maybe out of the total number just 20 percent voting and that in itself is challenging in terms of reflecting the actual position of a particular constituency.
We are however hopeful that the few who have gone to vote will vote for our candidates," Mr. Nakacinda said.
And Mr. Nakacinda has accused PF officials in Solwezi of instructing the police to arrest their people accusing them of loitering so as to have a chance to rig the elections.
"The PF were instructing the police arrest our people who were trying to stop the PF from manipulating voters by offering them money so that they influence the decision they make when casting their votes."
Reports from other constituencies indicate that the have been wide spread voter apathy.