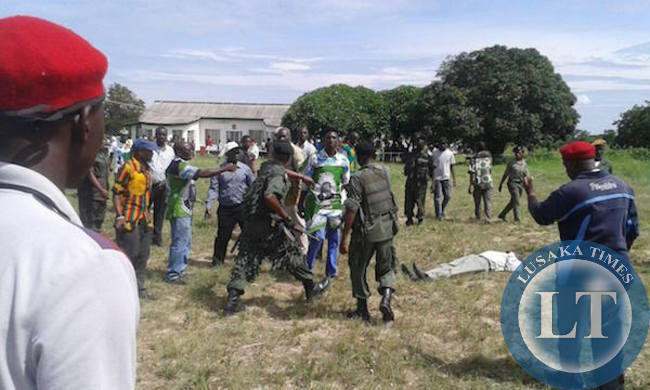 The Women's Lobby Group (WLG) in Mongu district in Western Province has condemned political violence that recently occurred between the ruling Patriotic Front (PF) and opposition United Party for National Development (UPND) in Mongu.
Speaking on behalf of other Women, WLG member Correte Lubinda told ZANIS that political violence should not be entertained at all levels regardless of who was involved because violence has the potential of causing chaos in the nation.
Ms. Lubinda noted that the development of any nation was anchored on the internal peace and unity adding that violence experienced in Mongu and Shiwan, gandu districts would threaten and compromise the unity and security of the country.
Ms. Lubinda has since advised all political parties participating in the fourth-coming Presidential elections slated for January 20th 2015 to desist from engaging themselves into any acts of violence.
Meanwhile, the National Marketeers and Traders Association of Zambia (NATMAZ) has appealed to all its members to maintain peace during the run up to the January 20 presidential election.
NATMAZ national president Goodson Mofya urged all traders, marketeers and vendors across the country to observe maximum peace and tranquillity in their working places.
In an interview in Lusaka today, Mr. Mofya further urged his members not to be used for any form of political violence by any political party.
Mr. Mofya has also appealed to all peace loving Zambians to observe peace during this period of campaigns and after the elections.
And Mr. Mofya has said his organisation will continue to work and support the government of the day as enshrined in their constitution.
Meanwhile, Mr. Mofya has praised government for upholding the late President Michael Sata's empowerment programmes for traders, marketeers and vendors in the country.