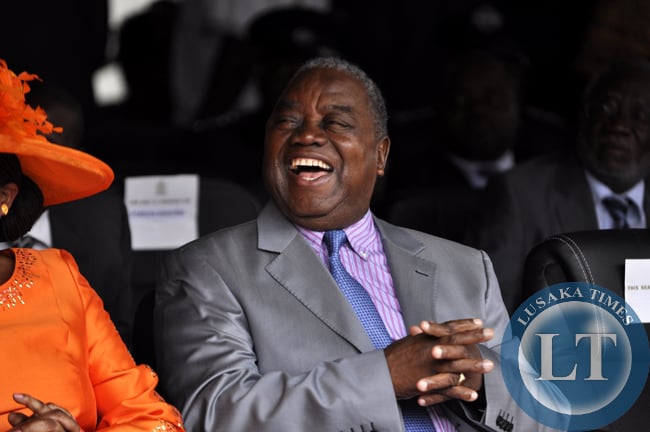 Former Republican President Rupiah Banda says it is not his responsibility to tell President Edgar Lungu how he should lead the country.
Mr. Banda says his job ended at supporting Mr. Lungu during the campaign for the presidential election.
The former President has described President Lungu as a humble, able and attentive leader.
He says he is confident that President Lungu will deliver to the expectations of the people who ushered him into office.
Mr Banda states that he supported Mr. Lungu during the campaigns because he believed he would make a good president.
And the former republican president says he still remains a strong member of the Movement for Multi party Democracy (MMD) and that there is nothing sinister about his support for the Patriotic Front in the presidential by-election.
And Kabwata Member of Parliament Given Lubinda says one year eight months is enough for President Edgar Lungu to deliver his continuity promises.
Mr. Lungu says already the President has shown Zambians that he is in the highest office to serve them better.
Mr. Lubinda states that President Lungu will prove to the Zambian people that his job is to listen to them and give them what they deserve.
He notes that President Lungu has all the support that he needs from all genuine PF members to help him perform his duties as republican president.
The Kabwata Lawmaker says everyone in PF is wishing the Head of State well and will continue supporting him in all his endeavors so that the party can find it easy to return power in the 2016 general elections.