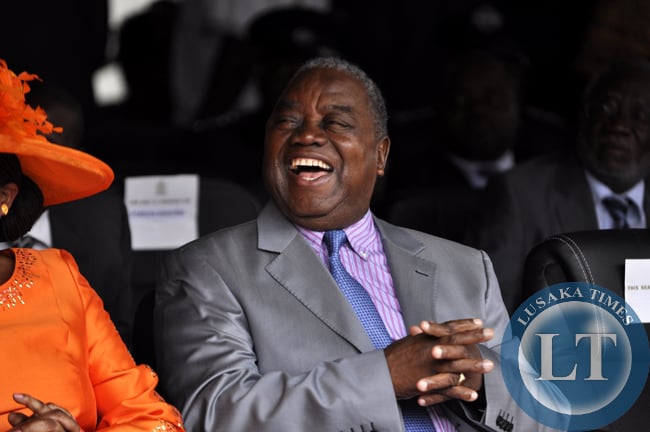 His Excellency Mr Rupiah Bwezani Banda, the Fourth President of the Republic of Zambia, has been appointed co-leader of an election observation mission to the Federal Republic of Nigeria as the country's 68.8 million voters choose their leaders in the general elections set for next week.
President Banda has been invited to the February 14th Nigerian elections by the United States-based National Democratic Institute for International Affairs (NDI) whose chairperson is former US Secretary of State Madeleine Albright.
In his invitation letter, NDI senior associate and regional director for Central and West Africa Dr Christopher Fomunyoh said President Banda's experience will greatly benefit the NDI delegation as Africa's most populous nation faces the most competitive election since the transition from military to civilian rule in 1999.
The former head of State will co-lead the NDI delegation with former US Assistant Secretary of State for African Affairs Johnnie Carson, former Niger Prime Minister Mahamadu Danda, former Mauritius Prime Minister Navin Ramgoolam and former governor of Colorado Bill Ritter.
President Banda has previously led election observation missions to the Democratic Republic of Congo, Kenya and Sierra Leone under the Carter Center and to the Royal Kingdom of Lesotho under the Electoral Institute for Sustainable Democracy in Africa.
He will be accompanied to Nigeria by his assistants Mikatazo Wakumelo and Kennedy Limwanya.