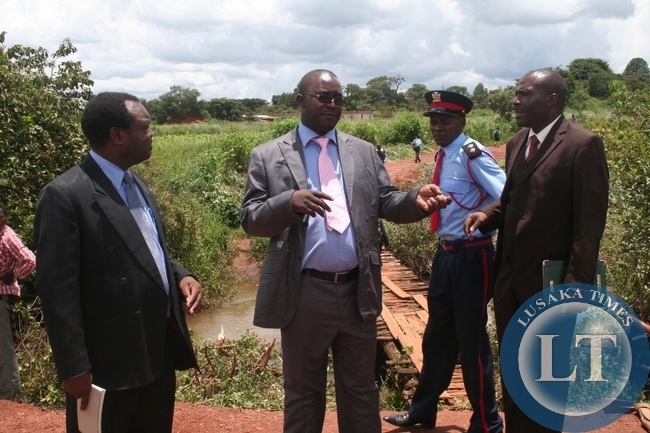 Government says it has awarded five contractors to rehabilitate township roads in five districts in North-western province.
North western provincial minister Dawson Kafwaya says that government has approved to rehabilitate township roads in Kasempa, Mufumbwe, Zambezi, Solwezi and Chavuma districts.
Mr. Kafwaya said Alsphad Engineering has been awarded the contract to do 9.2 kilometres of township roads in Kasempa District at a cost K115.4 Million while Dalong Construction will work on 15.7 kilometres in Mufumbwe district at a cost of K114.7 Million.
In Zambezi district, government has contracted Road Pave Company to work on 9.6 kilometres at the cost of K129.4 million.
In Chavuma districts, 9.5 kilometres of road works have been to Alsphad Engineering at a cost of K128.6 Million
China Geo Company is expected to tar 20.5 kilometres of township roads in Solwezi district.
On the Solwezi Chingola road the minister explained that government has engaged three contractors to do a new road and that the first contractor is expected to move on site soon while the two other are expected to start work next month.
Mr. Kafwaya said the works on the township roads are expected to start soon after the rain season and will be completed in 18 months.
He added that it is the desire of President Edgar Lungu to improve the living standards of the people in the province through infrastructure development in the province.