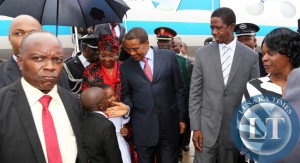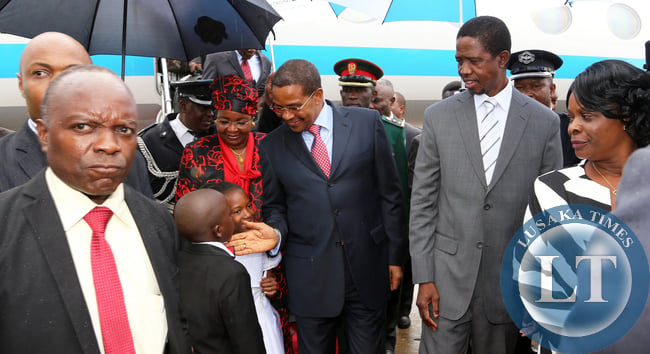 President of Tanzania Jakaya Kikwete has left Zambia for his country after a two days state visit at the invitation of President Edgar Lungu.
Before his departure at Kenneth Kaunda International Airport, Dr. Kikwete inspected a guard of honour mounted in his honour by the Zambia Army.
He was seen off by President Lungu, First Lady Esther Lungu, Lusaka Province Minister Obvious Mwaliteta, Minister of Justice Ngosa Simbyakula and Zambia's High Commissioner to Tanzania Judith Kapijimpanga and service chiefs.
The plane carrying President Kikwete left Kenneth Kaunda International Airport at exactly 11:33 hours Zambia time for Tanzania.
During his visit, President Kikwete held private talks with President Lungu and with Zambia's first President Kenneth Kaunda.
He also laid wreaths at graves of late Presidents Levy Mwanawasa and Michael Sata and late former President Fredrick Chiluba.
[Read 19 times, 1 reads today]