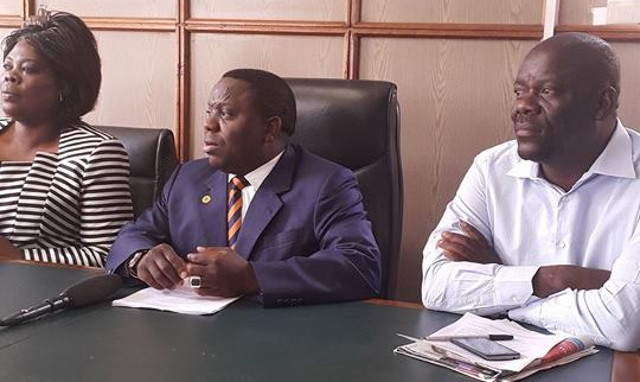 Government says President Edgar Lungu's trip to China will in the next weeks start bearing fruits.
And State House says no amount of politicking and jealous will deter President Lungu from working for the people.
Foreign Affairs Minister, Harry Kalaba told the Media in Lusaka on Tuesday that the Chinese Investment in-flows will create more quality jobs in most parts of the country.
Mr. Kalaba says whilst in China the President and his delegation signed a lot of cooperation and bilateral agreements that will result in an improved economy.
Meanwhile President Lungu's Special Assistance for Press and Public Relations, Amos Chanda says FDD leader, Edith Nawakwi and her ADD counterpart, Charles Milupi have been cautiously lying to Zambians about the President's trips.
Mr. Chanda says more global powers have requested that President Lungu visits them for various engagements.
He says it is trivial for the two opposition leaders to insinuate that the trip to China whose President is busy was not worthwhile.
Mr. Chanda says even powerful countries are queuing up to visit China and its leadership.
Meanwhile, President Lungu has stressed that government will not fail to perform its functions.
President Lungu says government has caught up with people behind plans aimed at sabotaging government.
Speaking in Kitwe when he met the Copperbelt PF Provincial leadership, the Head of State says it is unfortunate that there are people who have failed to accept that he is Republican President.
And President Lungu called on party members to ensure that they work towards growing the party.
And Tourism Minister Jean Kpata challenged the Rainbow party to prove its popularity by fielding a candidate in the Chawama parliamentary by election.