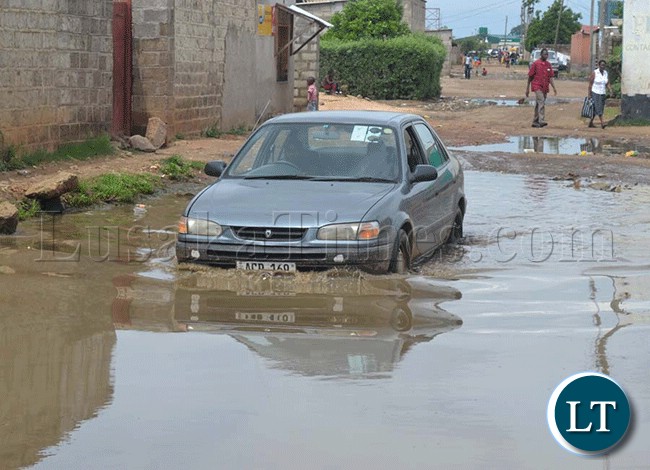 The Disaster Management and Mitigation Unit (DMMU) has warned that Zambia will be forced to ration water because of the poor rainfall pattern experienced this season.
DMMU national coordinator Patrick Kangwa called on relevant stakeholders to take appropriate measures in anticipation of crop failure due to poor rainfall pattern.
The country has experienced an unpredictable rainfall pattern with more than 14 days of a dry spell reported in Western, Southern and Eastern provinces which has resulted into wilting of crops.
"Water for power generation, irrigation, domestic and other uses will significantly reduce in the coming months and this will call for enhanced water and electricity rationing throughout the country," Mr Kangwa said.
The Government expected the yields to be much lower than the previous years because of the prolonged dry spells.The dry spell over the affected areas of the country has led to wilting and crop failure, raising production uncertainty.
"The crop damage is reported to be irreversible as the rainy season for agriculture purposes comes to an end. The Government is fully aware of the prevailing situation and is putting in place some measures in the short to medium term while awaiting the results from the in-depth assessment that is currently in progress," he added.
The rainfall forecast in September last year had indicated that most parts of the country were expecting normal rainfall during October to December with isolated areas likely to get normal to below normal rainfall.The forecast further indicated that normal to above normal rainfall was likely to be received during between January and March 2015.
However, the country experienced mixed rainfall performance with an early onset confined to Northern, Luapula, some parts Western and Western Provinces.The rest of the country experienced a late onset with much of the rains received during the last 10 days of December 2014.
Mr Kangwa said while crops looked fined in February, the situation in the southern half of the country deteriorated due to the prolonged dry spell.
He however, assured that despite the situation being desperate, the Government would do everything possible to mitigate the impacts of the poor performance of the rainy season.