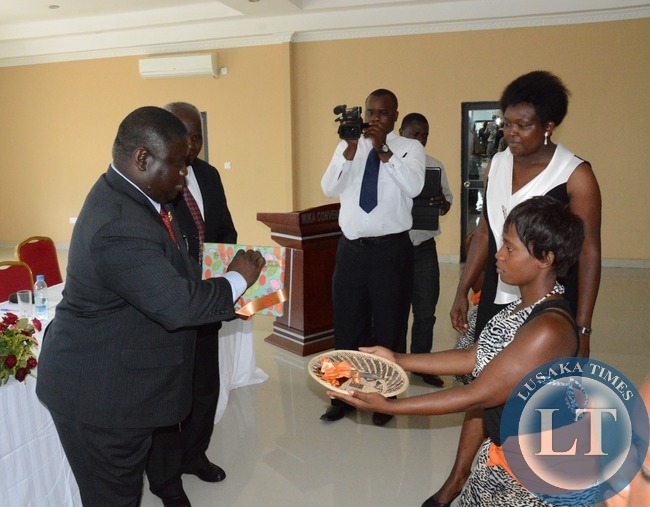 GOVERNMENT is mobilising money to pay road contractors who stopped constructing roads due to non-payment.
Minister of Transport, Works, Supply and Communications Yamfwa Mukanga said Government will be able to pay all the concerned contractors soon so that they can continue their work.
"We had a few challenges in terms of financing, and then contractors wanted to be paid for all they had worked for, so Government has been trying to do that. So we will pay all the contractors as we go on,'' he said.
Mr Mukanga said in an interview in Chongwe yesterday that some of the contractors who had stopped constructing roads have already resumed work.
The minister is waiting for a comprehensive report from directors in his ministry on the amount owed and what has so far been paid to the contractors.
Mr Mukanga, however, said some contractors stopped working because of the rainy season and others went back to their countries for holiday.
"Rainy season is a window period. As long as it is raining, it is difficult to do road construction,'' he said.
Meanwhile, Mr Mukanga says he expects bus operators to reduce bus fares soon because it is long since the fuel prices came down.
He observed that transport operators are too quick to increase bus fares when fuel prices rise but are hesitant to reduce fares when prices fall.
"Bus operators made a proposal of how much they should reduce the bus fares, but other stakeholders refused the proposal.
Last week, bus operators had a meeting with the Road Transport and Safety Agency (RTSA) to see what prices the operators are proposing and once they conclude, they will come to my office,' Mr Mukanga said.
He urged bus operators to allow market forces to play their role, saying when fuel prices come down, bus fares should equally come down.
[Read 12 times, 1 reads today]