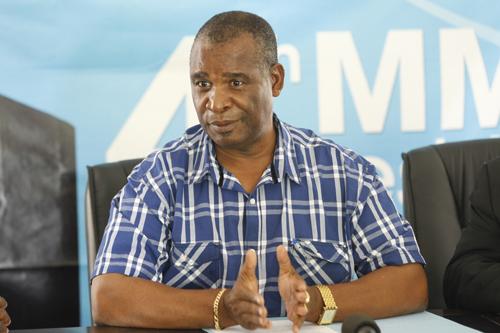 Education Minister Michael Kaingu has opened up about the financial challenges facing the PF government after he pleaded with China to help Zambia for Chinese contractors constructing schools in the country.
Dr Kaingu passionately appealed to Chinese Ambassador to Zambia Yang Youming when he called on him at his office on Wednesday afternoon.
He said the Zambian Government is finding it challenging to pay the many Chinese contractors working on several schools.
'As you may know, we have various schools at various stages and most of the contractors are Chinese contractors. Our situation is that we have run out of money to pay these contractors and we are scouting for resources so that we can pay these contractors so that they can complete our schools,' Dr Kaingu said.
Dr Kaingu added, 'We would be grateful if you could find ways and means of funding contractors so that they could complete our schools. I don't know how the Chinese government will help us source some for some funds.'
He said the schools construction project is at various stages with some at foundation stage while some are nearing completion.
'So when I heard that you are coming I thought I should put in a request for your government to help us pay these contractors,' Dr Kaingu said.
Meanwhile, Ambassador Youming says China is willing to assist Zambia develop its education sector through the awarding of scholarships to Zambians to study in China.
[Read 13 times, 1 reads today]