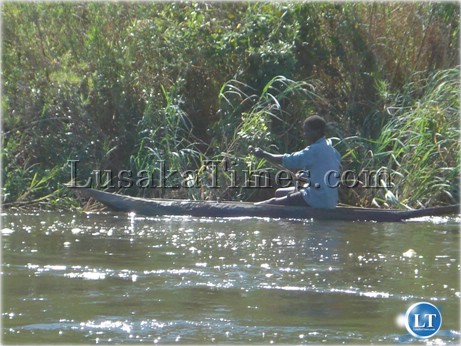 WEEKLY POLICY ISSUE
Recently, the Deputy Minister of Energy announced that Zambia plans to reduce its hydropower generation by up to 600 MW if water levels continued dropping. Similarly, the Minister of Agriculture told us that one of the reasons for reduced crop output in the 2014/2015 agriculture season was the poor distribution of rainfall and prolonged dry spells. Load shedding and increased food insecurity will be experienced despite the country having 40% of the fresh water in Southern Africa. This water is contained in our lakes, rivers (surface and underground), and streams that snake around the width and breadth of our country. The Zambezi River boasts of being the fourth longest river in Africa and the largest flowing into the Indian Ocean from Africa. Lake Tanganyika is the second largest freshwater lake in the world by volume and is also the second deepest lake in the world. Lake Kariba is the largest man-made lake in the world. These water bodies and hundreds of others make up the 40% fresh water of Southern Africa.
Despite this abundance of water, a recent UNICEF report says that 4.8 million Zambians have no access to clean water and 6.6 million people are without access to sanitation facilities.
These are startling figures. It is almost unbelievable that after 50 years of independence and relative peace, so many people still have no access to clean water and sanitation. This is not surprising as we are dealing with a PF government that is founded on false promises, no discernible vision or agenda and indeed led by a president who has time and again professed that he has no vision for the country. It should not surprise us when in this trial-and-error approach we are being led to policies that were rejected by the Zambian people in 2011. So, it does not surprise us that a lot of our people, especially in the high density areas, struggle to find water to drink and for basic home chores. We must hasten to point out that even those who live 'ku mayard' sometimes go for days without a drop of water from their taps. We have already demonstrated in our previous policy issue on "Cutting Your Coat According To Your Cloth", how money to buy one Landcruiser for a senior government official can be used to sink 60 boreholes that would provide safe water to hundreds of people in our villages. Lack of access to safe water has consequences, especially on the health of the citizens.
Beyond domestic and industrial use, water conservation should be our default way of life. How can this water that we let flow to the Indian Ocean in millions of liters each day add value to our economy? This water can be conserved and be used for irrigation in order to boost our agriculture. As it is, planting of most crops in Zambia is seasonal, meaning we mostly depend on rainfall, yet our weather can support crop production throughout the year. Let me give you an example: we produce our maize once every 12 months yet with a crop that matures at 150 days it is possible to grow maize three times a year. Imagine us ideally producing 9 million metric tons of maize a year. This is not theory, it is being done; go to Soweto Market anytime of the year, there will be fresh maize, so it just requires scaling up. We have enough expertise in the country to build dams and canals to harvest the water that we are letting off and produce enough food for domestic consumption and export. We must point out that this aspect of infrastructure creation presents an opportunity for enterprising Zambians to build the dams and canals. They can then go into joint ventures with farmers to produce food using their water.
A key cornerstone of regional projects is finding one country's competitive advantage that has a potential to benefit neighbouring countries.
Zambia can, through the construction of pipelines, export water to the water-deficient neighbours.
Some countries are already in negotiations with Angola to have Angola export water to those countries. A project like this has great potential to generate foreign exchange for Zambia. Lesotho Highlands Water Project, by which the Mohale Dam was constructed through a joint venture between Lesotho and South Africa, supplies water to South Africa is one such project. In Europe too, Russia exports natural gas to Western Europe via a pipeline that is several thousands of kilometers long. It has been and it can still be done. Abundance of water is the major component of any hydroelectricity generation project. This country has not exploited the full potential of its body of waters, especially in the northern part of Zambia, to be self-sufficient in electricity supply. It is amazing that with such potential, power black outs have become the rule rather than the exception in this once net exporter of power.
Another point; have we explored our water bodies to determine what kind of marine life they contain? Do we have all our species of fish well documented? What is the potential for aquaculture in our lakes and rivers? Fish is a very good source of protein. There is no reason we would not have enough of it to meet our nutritional deficit. Zambia consumes 100,000 metric tons of fish every year, yet it only produces 70,000 metric tons. The rest is imported, further putting pressure on the already weak currency. What about extensive geological surveys to determine whether we have minerals or oil under our river beds? These activities are all potential sources of employment for our youth. I also see the need to diversify our faculties at institutions of higher learning to include Marine Biology, Limnology – the study of inland waters – and other related disciplines in order to impart water management skills.
Lastly, our lakes and rivers can be used for transportation and recreation. People and goods can move from one town to another using boats. Travelling from Samfya to Chilubi is being done by boat albeit being unsafe. Our responsibility is to ensure that water transport is very safe. Water sports such as swimming, canoeing, boating and jet skiing could provide recreation. This is what happens in Durban, South Africa. Why can't we have power boat racing on Lake Bangweulu?
There could be other uses for the water that Zambians can think of. We have more than enough of it. The problem is the PF Government spends too much time on non-developmental matters, such as enforcing the Pubic Order Act and pursuing absurd ideas like a return to a one-party state instead of providing an environment for creative thinking. Zambian are not short of ideas, it is the PF Government that has failed to provide a platform for Zambians to freely express themselves.
Would Bob Marley have been singing about our situation when in the song "Rat Race" he says, "In the abundance of water, the fool is thirsty?"
Here are a few ways a UPND led government would harness this resource:-
Investment in irrigation. This is one area that has been totally ignored by successive governments. Zambia cannot be importing potatoes when they can be grown all year round. Basically Zambia should not import any agriculture food stuff except that which cannot be grown in Zambia. I spoke about this in my previous submission on agriculture reform
Water, like every other natural resource, can be exploited for export. Zambia can export water to any of the neighbouring countries. Zambezi is a shared river, but Kabompo, Kafue, Chambeshi and Luangwa are not, so why can't we export the commodity.
Water can be harnessed to bring in tourists. These water bodies are potential sources of therapy from the ever stressful world. That alone can earn us foreign exchange if marketed properly.
We take water seriously. Water is life, so the saying goes. If you dispute this seemingly innocuous choice of words, try to go a few days without water and you will value the wisdom therein. If water is life, it therefore goes without saying that we must protect and harness this resource. We are blessed and endowed with a lot of natural resources, to therefore explain the poverty in this country is difficult. The level of tardiness and lack of commitment by politicians is appalling to say the least. It's time for a fresh start and to have a cup of fresh water from the UPND cup of life.
Hakainde Hichilema,
UPND President
"Together, we can"