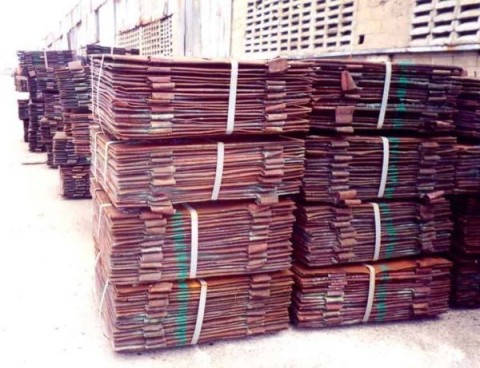 Copper prices tumbled to a five-month low Monday, weighed down by sliding oil prices and mounting losses on Chinese stock markets.
Copper for July delivery, the most actively traded contract, closed down 3.5% to $2.5380 a pound on the Comex division of the New York Mercantile Exchange, its lowest level since Feb. 2. The percentage drop was the largest since Jan. 14.
China decided to suspend new stock sales and establish a market-stabilization fund aimed at fighting off the worst equities selloff in years, as concerns grow among the country's leadership that the stock-market malaise could be spreading to the other parts of the economy. A series of stimulus measures taken in the last several months has failed to make a dent in the country's slowdown, leading to concerns that China's demand for the industrial metal may continue to falter. China is the world's top copper consumer.
Copper is telling you that there are serious problems in China
"Copper is telling you that there are serious problems in China," said George Gero, a managing director at RBC Capital Markets.
Also dragging down copper was a slide in the price of crude oil. The U.S. benchmark ended down 7.7% to $52.53 a barrel on China worries and the possibility that more oil from Iran could hit markets if the country reaches an agreement with its partners in nuclear talks. Tehran wants to double oil exports to 2.3 million barrels a day if a deal is reached and sanctions are lifted, a top Iranian official said.
Big drops in the oil price tend to weigh on copper, as many funds trade the two commodities in a single basket, with a heavier share devoted to oil.
Source:The Wall Street Journal