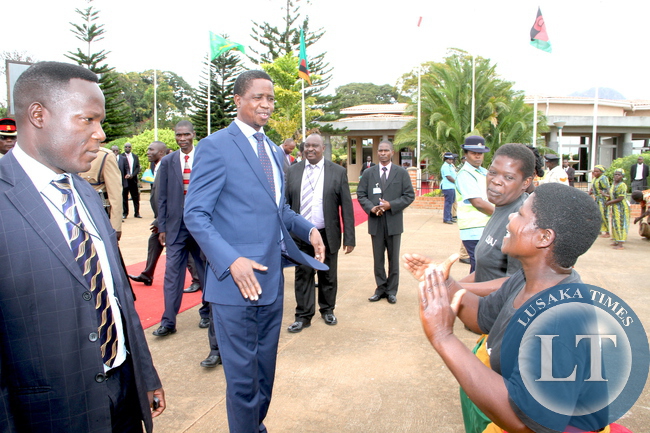 The Kasama Magistrate court has acquitted a United Party for National Development (UPND) member who was facing one count of defaming the Republican President Edgar Lungu.
This is in a matter in which former PF District Publicity Secretary Jackson Simutenda was accused of insulting the President when PF members went to remove UPND campaign materials from the place he (Simutenda) operates from after the January 20 presidential elections.
It was alleged that on February 16 this year, Simutenda uttered insulting words against the Head of State in the presence of PF Kasama District Chairman Caleb Monta and other two PF members.
This was when the PF members removed campaign posters from the accused person's business place at Chikumanino market.
However, in the process the trio accused Mr. Simutenda of insulting the current Republican President.
And passing judgment, Magistrate Kelvin Soma said he had found the accused not guilty of the offence charged against him as the three prosecution witnesses gave different versions of the exact words that the accused used to insult the President.
The Kasama Magistrate further said he had found that the prosecution witnesses were being dishonest in their submissions.
Mr. Soma said it was clear that the trio just wanted to pin down the accused after he showed some resistance.
"I have found that the prosecution witnesses have been dishonest and it is clear that the trio just wanted to remove the UPND campaign materials but when the accused resisted they decided to fix him. I therefore find the accused not guilty as charged," he ruled.