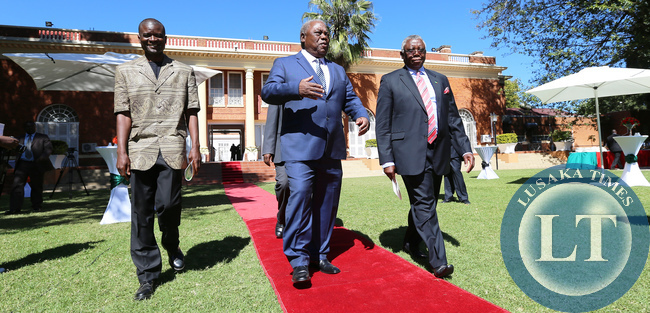 Former President Rupiah Banda is today expected to leave for Zanzibar to attend the East African Global Peace Leadership Conference.
President Banda will join other former African presidents and heads of government including His Excellency Amani AbeidKarume, former President of Zanzibar, and His Excellency Olusegun Obasanjo, former President of the Federal Republic of Nigeria.
Others expected to attend the four-day conference beginning on 21st July, 2015 are His Excellency GirmaWolde-Giorgis, former President of the Federal Democratic Republic of Ethiopia, His Excellency Sir James Mancham, founding President of the Republic of Seychelles, and Mr Raila Odinga, former Prime Minister of the Republic of Kenya.
President Banda has also been invited to serve as a charter member of the Africa Leadership Mission on Peace-building, Young Leadership and Service (Africa Presidential Mission).
He will be accompanied to Zanzibar by his administrative assistant Mikatazo Wakumelo.