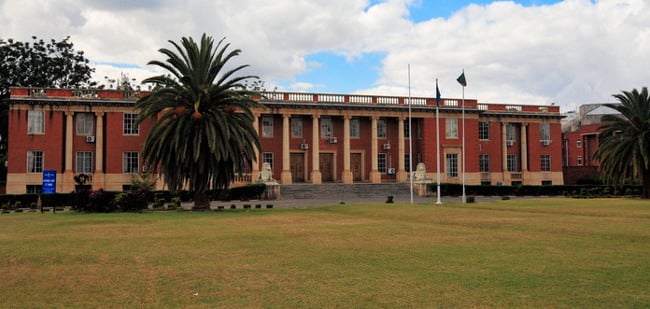 The Lusaka Magistrate's Court has acquitted former Evelyn Hone College Journalism lecturer Clayson Hamasaka.
Hamasaka was facing one count of being in possession of ponographic materials which were found in one of his seized laptops on 9th July 2013.
In his judgment ,Magistrate Obbister Musukwa said the prosecution had failed to prove any of the charges placed on him.
He said it was not in dispute that the laptop belonged to him but that it was evident that the 29 pictures of two men having sex with one lady were planted on his laptop because it was not in his custody.
"From the evidence in Court it is clear that the laptop was in the hands of the police and whoever planted those porn pictures is not known but leaves much to be desired than what meets the eye," he said.
He dismissed the evidence of the two State witnesses from ZICTA and arresting officer due to inconsistencies.
Police in 2013 detained three journalists they suspected of running the Zambian Watchdog, an online news platfrom critical of the Late Michael Sata's government.On the morning of 9th July at 02 hrs police raided the homes of clayson Hamasaka and Thomas Zyambo whom they detained.Police said they were looking for drugs and seditious material in an operation conducted at 02 hours on the morning of 9th July.A week later freelance journalist Wilson Pondamali was also arrested.
Mr.Clayson Hamasaka said that his young children were traumatized after the group of police officers raided his Woodlands Chalala home in a gangster movie like fashion.
'It has not been the same especially for our young children who were traumatized with the experience after being held hostage in their own home at such an awkward hour,' Hamasaka stated.
During Mr.Hamasaka's trial a Forensic Computer expert, told the parked courtroom that according to his expert analysis, there was evidence the laptop and files in question with the alleged obscene materials were accessed on 21st July 2013 in the absence of the accused and his lawyers.
He said the last login date on the computer, possibly by the accused person Mr. Hamasaka was on 21st June 2013.On 9th July 2013 the computers were seized and yet the same computer and files in question were opened and accessed on 21st July 2013, when they were not in his custody.
[Read 59 times, 1 reads today]