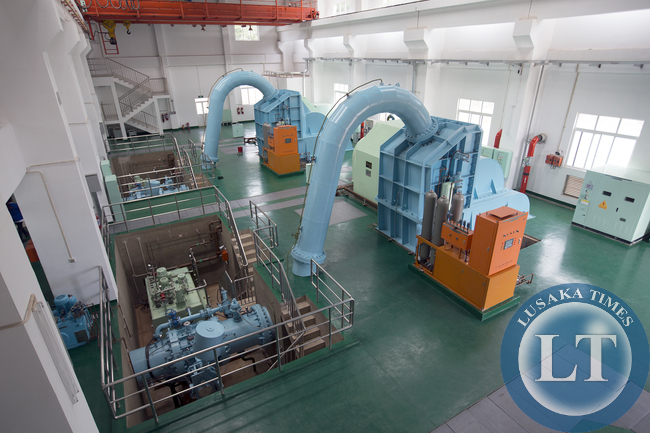 The Chamber of Mines of Zambia has warned that the country may be plunged into total darkness if mining companies do not cut back on power usage.
Chamber of Mines of Zambia President Jackson Sikamo said the level at which water is continue going down is urgent and that Zambia would be in total darkness by October if there are no cutbacks now.
Mr Sikamo has since announced that ZESCO will cut electricity supply to mining firms by 30 percent.
He explained that Copper mines will have the option of buying emergency imported power at a higher cost.
Mr Sikamo said most mining companies in Zambia are already making losses as copper prices linger near six-year lows saying having to pay more for the emergency power supplies unaffordable.
He said it is too early to say what the production impact of the power reductions will be or if they will cause job cuts.
Mr Sikamo said the decision was reached on Tuesday in a meeting involving mining companies, officials from ZESCO and the Copperbelt Energy Corporation.
Mr Sikamo said ZESCO informed the meeting that it is limiting supplies due to a 30 percent deficit after water levels at its hydro-electric plants fell due to poor rainfall
He said both Zesco and CEC have indicated that they will make available 70 percent of the power and the remaining 30 percent will have to be imported at higher cost.
Mr Sikamo said individual mining companies were expected to inform their power suppliers how much of the imported power they need this week and agreements may be signed by next week.
He also observed that the power imports would mainly be sourced from coal-fired and diesel-powered thermal plants within the region.
Mining companies earlier this month agreed to a voluntary reduction in power use of 10 percent to 15 percent.
Zesco has a 560-megawatt shortfall after water levels fell at the hydropower dams it relies on for more than 90 percent of its supplies.
Zambia's normal generating capacity is about 2,300 megawatts.