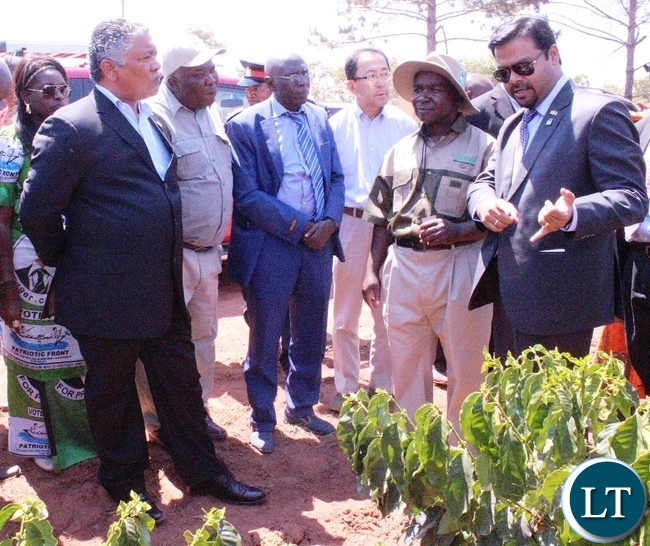 Agriculture Minister Given Lubinda has officially flagged off the first ever export of Zambian coffee to Japan.
ZANIS reports that Mr Lubinda launched the shipment of the coffee beans produced by Northern Coffee Cooperation limited plantation to UCC coffee of Japan in Kasama today.
And Mr Lubinda said the export of Kasama coffee to Japan marks the revival of the coffee industry in the country.
He said the development also provides an opportunity to market Zambian coffee on the international market.
The Agriculture Minister urged the business community to consider investing in the coffee industry.
Mr Lubinda said his government will continue to support the growth of the industry by creating an enabling environment.
Earlier, Japanese Ambassador to Zambia Kiyoshi Koinuma said Japan seeks to strengthen the bilateral relationship with Zambia through enhancement of trade and investment in various sectors.
And Mwinelubemba, Chitimukulu Kanyanta Manga II praised Northern Coffee Cooperation Limited for the investment which he said will help to reduce poverty and employment.
The Mwinelubemba has since pledged to allocate land for a coffee out grower scheme for the company.
He said such investments should be encouraged by all stakeholders.
Northern Coffee Cooperation Limited, a subsidiary of OLAM limited has been in operation since 2012.
[Read 74 times, 1 reads today]