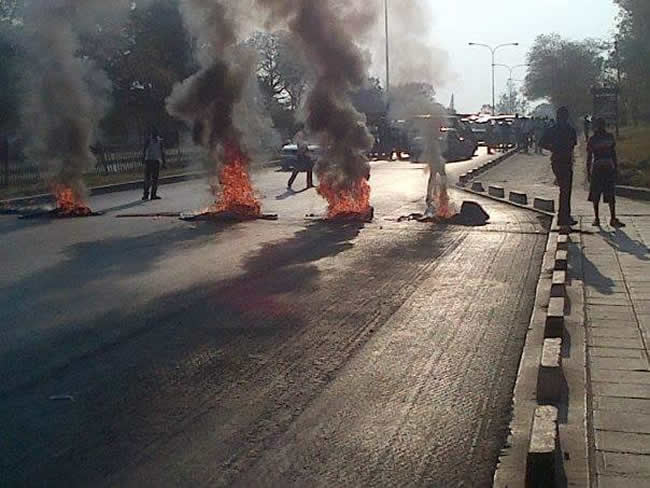 University of Zambia students this morning rioted to press for the release of their semester results which lecturers are withholding. Lectures refused to release the students's results demanding payment of outstanding monies owed to them by government.
The students blocked the Great East Road at 07:20 burning tyres and logs forcing motorists to find alternative routes.
The University of Zambia lecturers and researchers recently downed tools to press for the payment of excess load allowance, gratuity and terminal benefits.The lecturers rejected the money the PF government proposed yesterday.Education Minister Michael Kaingu said Government would release K50 million to UNZA towards the accrued staff benefits which has led to a stand-off between the members of the UNZA Lecturers and Researchers Union (UNZALARU) and management.
However UNZALARU has demanded to be paid their accrued benefits for all university workers worth K320 million. The UNZALARU members have decided to continue withholding the students' examination results until their demands are met.
The medical school at Ridgeway campus was also supposed to open this week but has been postponed due to financial reasons.