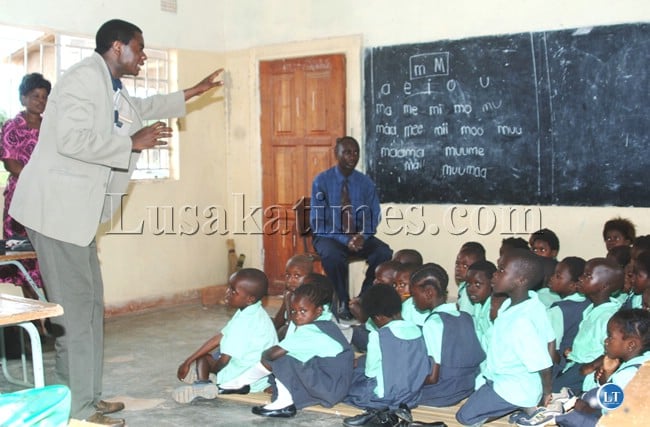 Despite overwhelming evidence of the positive impact of using mother tongue as the preferred language of instruction for primary school learners, many African countries continue to use the colonial language as the primary language for teaching and governance.
"These languages are not even the second language for most children," said Kathleen Heugh, Associate Professor in Applied Linguistics, at the University of South Australia.
Heugh was presenting a UNESCO report co-edited by Christine Glanz in a session hosted by Oxford University Press at the combined 9th Pan African Reading for All and the 10th Reading Association of South Africa (RASA) Conference on Friday, 4th of September.
The report, which followed the UNESCO Education for All framework, analysed language policy, implementation and practices in 25 African countries. What emerged was a clear indication that a firm foundation in mother tongue instruction, coupled with learning colonial language, is critical for understanding new concepts and expressing what has been learned.
"The quality of education and the level of learning depends on the synergy of the curriculum with the social and cultural environment," Heugh said. "But the fact is that African realities are still largely ignored in the development of policies and curricula."
For Godfrey Sentumbwe from the Ugandan NGO Literacy and Adult Basic Education (LABE), the answer is clear.
"Long periods of 'colonialisation of the mind' have led people to believe that their home languages are worthless in education, governance and legal matters," he said. "There are also hurdles to putting research into practice. We have many good policies on paper but the implementation is poor because the research on which the policies are based is inaccessible and incomprehensible to a wider audience."
The top down approach from governments is also often met with fierce resistance from teachers and parents, and even when a new curriculum is introduced, the teachers are hamstrung by limited training and resources.
"The important thing is to build on what we have," he said. "We cannot afford to be contented, but we also must make sure that we work with both the governments and the communities if we want to achieve a lasting solution. And we must widen our horizons beyond the early grades if we are to return to the Africa that existed 200 years before Christ, with centres of learning and excellence in our own languages that were renowned around the world."
Heugh's research in Ethiopia and other parts of Africa confirms Sentumbwe's opinion.
"In Ethiopia we have seen that students who have the highest scores in English and maths are the ones who have had the longest number of years in mother tongue education," she said.
"Three years of mother tongue education is better than none, four years increases the opportunities, six years increases the opportunities to reach secondary school and eight years offers the best chances to reach the end of secondary school successfully."
During this time, the colonial language is still taught, but as a secondary subject so that children are prepared for when that language becomes the main medium of instruction.
Heugh's research has also shown that the resilience of rural communities is a big advantage for their children's education. Because they do not expect to have help or support from their governments, they take matters into their own hands and make their own learning and teaching resources. The parent and community engagement in the cities is far less and the achievements of the students are much lower.
The UNESCO reports and studies like Heugh's have travelled far and wide, with a strong move towards mother tongue multicultural education in South East Asia, China, US, Russia and Northern Europe.
"The question really is why has it not been implemented in South Africa, where this research really had its genesis?" Heugh concluded.
About the Pan-African Reading for All Conference
Pan-African Literacy for All conferences, are important literacy events in Africa, providing a platform for literacy professionals and researchers to engage with policy makers in government and the donor community. The conferences have taken place bi-annually since 1999 in countries including Botswana, Ghana, Kenya, Nigeria, South Africa, Swaziland and Uganda. This year's event will be run in association with the International Literacy Association (ILA) and the International Development Committee-Africa (IDC-A). It will be organised by RASA—a leading South African literacy organisation which regularly organises conferences that draw together most of the South African experts on literacy.