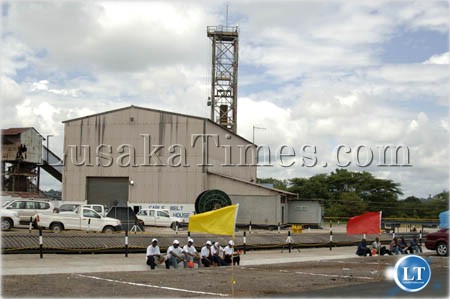 Luanshya Copper Mines Management has shown interest to re-open the defunct shaft number 28 that has been closed for many years now.
Attempts to reopen the closed shaft are meant at reviving mining activities in Luanshya.
This follows the decision by Luanshya Mine Management to place Baluba Mine under care and maintenance.
The Mine Workers Union of Zambia MUZ anticipates that the reopening of shaft 28 will take up many of the miners who might lose jobs at
MUZ General Secretary Joseph Chewe said LCM is ready to re-open shaft 28 once Government accepts to offer the mine tax exemptions.
Mr Chewe said this when he featured on TV2's Morning Live News and Current Affairs programme this morning.
[Read 57 times, 1 reads today]