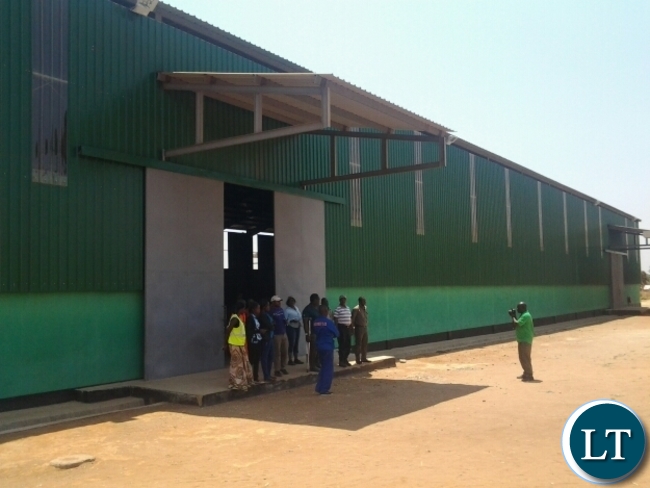 THE Food Reserve Agency (FRA) will construct 98 storage sheds across the country at cost of US$73 million to ensure maize bought by the agency does not go to waste.
Speaking when he paid a courtesy call on Lundazi acting district commissioner Muvule Banda here yesterday, FRA executive director Chola Kafwabulula said the construction of the 98 storage sheds will further reduce crop wastage.
Mr Kafwabulula said FRA has managed to reduce crop wastage in areas where storage facilities have been built to at least one percent.
"These interventions will help to reduce crop wastage. We intend to start construction by December this year," he said.
Mr Kafwabulula said the contractor initially abandoned the construction of the 98 sheds at slab level but that FRA has signed a contract with another firm to complete the work.
He said an American company called Advance Africa has been awarded the contract to build the sheds.
"Unfortunately the contractor who was hired to build the sheds abandoned the works at slab level. But now these sheds will be built across the country by another company," he said.
Mr Kafwabulula said 27 sheds will be built in Eastern Province, each with a capacity of 5,000 metric tonnes and that two of the structures will be built in Lundazi.
"This development is part of the FRA's 2014-2018 investment plan which will see the construction of storage facilities," Mr Kafwabulula said.
And in July Mr Syakalima was quoted saying that President Edgar Lungu must be having enough rest and cut down on drinking alcohol because he has embarrassed the nation by dozing on duty.