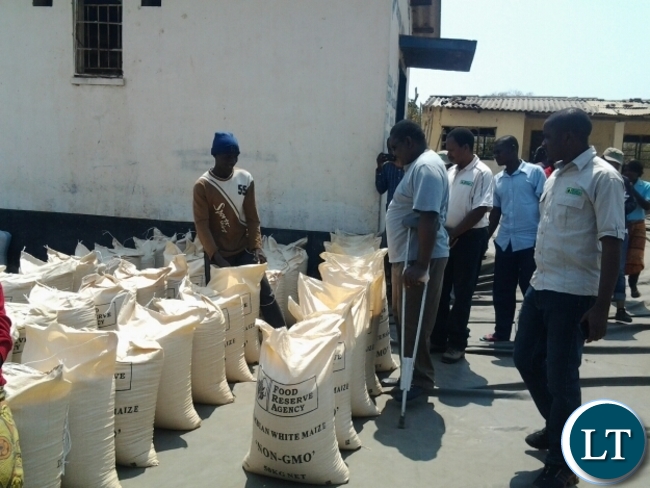 THE Food Reserve Agency(FRA) has purchased 540,069 metric tonnes of maize translating to 10.8 million bags from farmers in the country.
FRA Executive Director Chola Kafwabulula said yesterday when he announced the latest purchase of maize from farmers valued at K810 million.
Mr Kafwabulula said the highest purchase was in Northern Province were the FRA purchased 110,000 metric tonnes followed by Luapula with 66,000 metric tonnes.
He said the payment of farmers who supplied their white maize to the agency was going on well adding that the Government was expected to released K200million towards the payment.
"We have so far bought 540,096 metric tonnes of the white maize from farmers translating to 10.8 million bags in the whole country,"he said.
He said FRA part three of its mandate of supply relief food to the floods,droughts and natural disaster was so far working with the Disaster Management and Mitigation Unit(DMMU).
Mr Kafwabulula said FRA inconjuction with DMMU has supplied maize to Lundazi District in Eastern Province,Chama valley in Muchinga province,Sikongo,Nangweshi and Shangombo in Western Province.
He said relief food had also been supplied to Bangweulu Swamp in Luapula province and Gwembe valley in Southern Province.
He said FRA had alot of maize stock to supply the relief food to the needy areas.
[Read 73 times, 1 reads today]