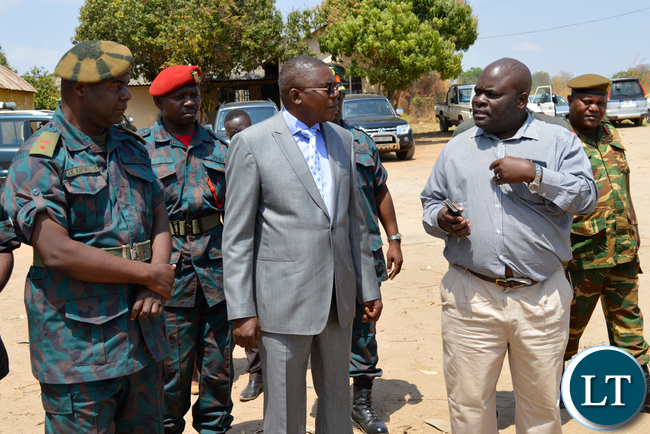 CHINSALI Central Member of Parliament Christopher Mulenga has appealed to the local people in the area to stop consuming the diseased fish found in Chambeshi and Kalungu Rivers in the Province.
Addressing public meetings in his constituency recently, Mr. Mulenga who is also Defence Deputy Minister said people should stop consuming fish from Chambeshi and Kalungu Rivers as government investigates the disease affecting the fish in the area.
Mr. Mulenga said people living along the two rivers respectively should also stop catching the diseased fish which they are allegedly selling to the unsuspecting customers until they are advised by experts.
He said that eating the diseased fish at the moment might poses a serious health hazard to people's lives adding people would do better to refrain from eating the suspected diseased fish until further notice.
And Muchinga Principal Fisheries Officer Dan Sinyinza says results from samples collected from diseased fish sent to Lusaka have not yet been received.
Mr. Sinyinza said the lesions on the diseased fish are similar to Epizootic ulcers syndrome (EUS) that recently occurred on the Zambezi River in North Western Province.
He has since appealed to the members of the public to stop consuming the diseased fish until further notice.
People living along the two river banks in Chinsali, Shiwang'andu, Isoka and Nakonde Districts, first spotted the suspected diseased fish about five months ago .
Although the matter has since been reported to relevant authorities, the community has continued to consume and sale the commodity.