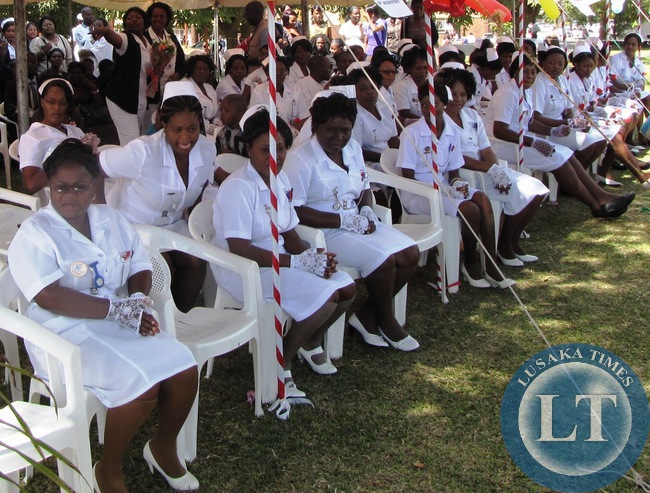 Health Minister Joseph Kasonde has called for strengthened private sector partnership and participation in the training of health workers in the country in order to meet the internationally set Nurse – Patient ratio of 2.5 per 1,000 population as currently the country is at 0.8 Nurse to a 1,000 population.
Dr. Kasonde made the call during the first combined Graduation Ceremony for Mansa and St. Pauls Schools of Nursing and Midwifery in Nchelenge District last Friday.
The Health Minister disclosed that there is need to strengthen partnership with the private sector in training health workers for the country because Government alone cannot meet the target as set by the international health bodies.
Dr. Kasonde said Government values the partnership that exists between Government and the Church in the training of health workers as both the Church and Government were serving the same constituency which is the people of Zambia.
And Mansa Diocese Bishop Patrick Chisanga appealed to Government on behalf of St. Pauls School of Nursing and Midwifery to start offering training for Registered Nursing because the Institution has the required infrastructure in place.
Luapula Province Permanent Secretary Boniface Chimbwali appealed to the Ministry of Health to send specialist Doctors to all strategic Health Institutions in the Province.
And Luapula Province Medical Officer Dr. Mathews Ng'ambi disclosed that he is working towards having a skilled health worker to assist in deliveries at every health facility in the province within the next five years.
"In the next five years, every woman in Luapula should deliver with the help of a skilled health worker," he said.