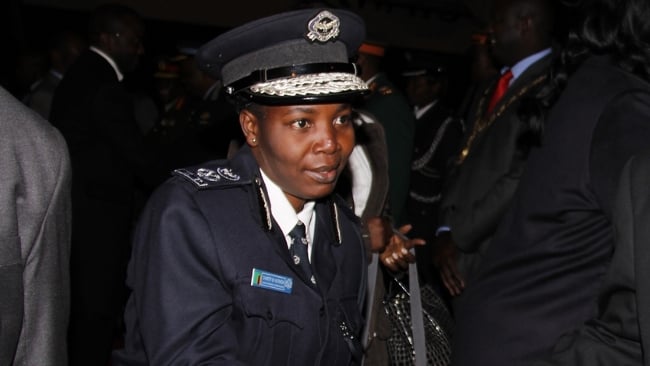 LUSAKA Province Police Commissioner Charity Katanga has dismissed allegations that Special Assistant to the President for Political Affairs Mr Kaizer Zulu did not spend a night in the Police cells.
Ms Katanga said that the allegations that Mr. Zulu slept in an office at woodlands police are false. Mrs Katanga visited woodlands police and spoke to inmates in the presence of ZNBC.
One of the inmates told ZNBC news that Mr Zulu slept on the same mattress with him and came in the cell with mosquito repellent.
He said there was no way he could have been released because the cell is never opened in the night for any reason.
After talking to the inmates, Mrs Katanga assured the public that all people regardless of status will be dealt with without fear or favour.
She said the police have already demonstrated this by arresting and detaining Mr Zulu who is Special Assistant to the President for Political Affairs.
However Mr Zulu has been released on police bond.
And Mrs Katanga said that the police on Friday recovered some firearms, ammunition and expanded cartridges from President Edgar Lungu's special assistant for Political Affairs Kaizer Zulu.
This was after police carried out a search at Mr Zulu's place as part of investigations into the shooting incident that took place at Chrisma hotel.
She said that the firearms, ammunition and cartridges discovered have been confiscated to help with investigations.
The police commissioner also said all the firearms recovered are licensed.