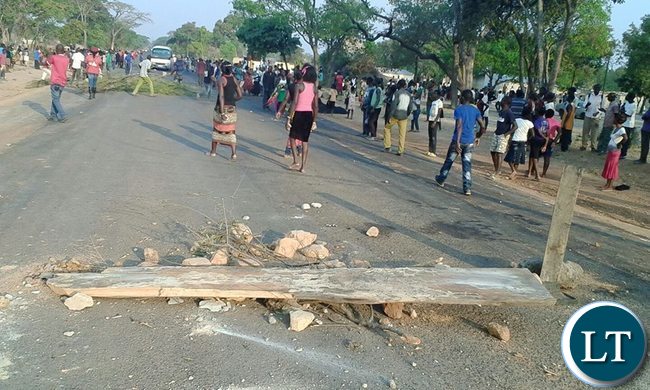 Home Affairs Minister Davies Mwila says an investigation has been instituted to ascertain how police officers handled the riot that erupted in Solwezi in which several rioters were arrested.
Mr. Mwila says any police officer who will be found wanting will be dealt with accordingly.
The Minister said this in Parliament when he delivered a Ministerial statement following a point of order by Monze Central Constituency, Jack Mwiimbu on the violence in Solwezi's Manyama area during the run up to the September 24th Parliamentary by election in Solwezi West.
And Mr. Mwila has clarified that no life was lost during the Solwezi West by-elections.
Mr. Mwila says the information about the deaths in Manayama area of Kalumbila District is not factual.
He told parliament that Police used teargas to disperse UPND cadres following their unruly behavior.
Mr. Mwila said UPND cadres became violent after they were denied permit to hold a rally at Manyama School grounds after failing to notify the school management.
He said 21 UPND cadres were arrested following their riotous behavior and that 18 have been released as of September 26, 2015.
Meanwhile various Members of Parliament called for an end to political violence during and after campaigns.
[Read 33 times, 1 reads today]