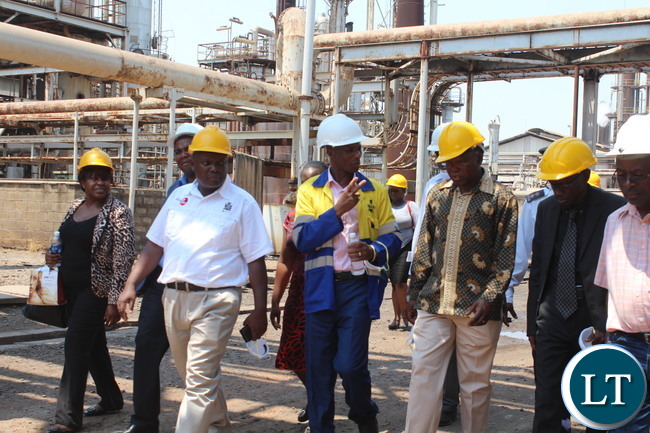 Commerce, Trade and Industry Permanent Secretary Siazongo Siakalenge has congratulated the Business Regulatory Review Agency (BRRA) for sensitising government ministries on new concepts of regulatory impact assessment.
Mr. Siakalenge said BRRA will sensitize and regulate private sector and government agencies in policy and legislative making process.
He was speaking in Lusaka today during the official opening of the BRRA awareness workshop for government ministries and private sector organisations.
He added that BRRA will reduce the cost of doing business.
He stated that the introduction of BRRA will improve the decision making process and provide a platform for public private dialogue and health debate on economic development laws and policies, thereby improving the quality of regulations.
He also said the overall objective of BRRA will be to improve the regulatory environment and lessening the regulatory burden.
He further said the body will also be responsible for regulating licensing, issuance of permits, authorisations, or levies, charges and fees payable to start or operate a business.
And chairperson of the BRRA Sangayakula Sanga said the authority will ensure that the cost of doing business in the country is reduced.
Mr. Sanga said BRRA is working with the Ministry of Justice and the Policy Analysis and Coordination Division (PAC) office in order to see to it that the body is a success.
The agency is currently being operationalised under the auspices of the Ministry of Commerce Trade and Industry with the core mandate of examining policies and regulating policies of government ministries and the private sector.
[Read 54 times, 1 reads today]