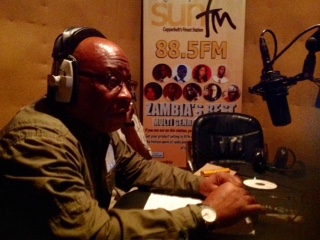 MMD President Nevers Mumba has said that he does not think there is need for anyone to attach conditions for participating in the national prayer and fasting scheduled for the 18th October.
Dr. Mumba said that if a prayer meeting is called, such as the one President Edgar Lungu has called, it is up to an individual to attend or not.
Dr. Mumba told Qfm News that this is why he thinks there is no need to make a big deal out of the declaration of the national day of prayer and fasting by President Lungu.
He has however, disclosed that his party will this week on Friday, 9th October discuss the issue more comprehensively by considering the demerits and merits for having such a national prayer.
Dr. Mumba states that his party wants to build a case that will help address not only the single issue of national prayer.
He notes that as party whose interest is to highlight the role of God in governance, the MMD is particularly happy that it has been given this opportunity to deal with a subject that is of concern to it.
Yesterday the opposition United Party for National Development (UPND) gave government four conditions to meet before party members can attend the much talked about national day of prayer and fasting scheduled for October 18th, 2015.
UPND Special Assistant to the President Edward Mumbi has told QFM News in an interview that the party had not refused to go for the program but that they want the PF Government to address certain issues before showing up at the program.
Mr. Mumbi said that it was important that the government clearly indicates how the lives of the people will be safeguarded during that event considering that there has been indiscriminate use of fire arms by PF cadres.
Mr. Mumbi believed that the life of the UPND Leader and other people maybe in danger if this issue is not carefully addressed.
Mr. Mumbi said that other conditions that the government should meet is to tell the nation the way forward concerning the constitution making process which he says there is no clear roadmap in coming up with the new supreme law of the land.
Mr. Mumbi said that other issues that need to be addressed are violence and insulting opposition leaders by PF cadres.
Mr. Mumbi has emphasized that the PF have been mocking the people of Zambia for a long period of time now and there is no need of sitting with them.
Mr. Mumbi quoted Psalms 1:1 which says "Blessed is the one who does not walk in step with the wicked or stand in the way that sinners take or sit in the company of mockers", saying it is difficult for the party to associate with the PF because of they have mocked Zambians.
Mr. Mumbi said that if the above conditions are met, then party members will not have difficulties to be part of the proceedings.