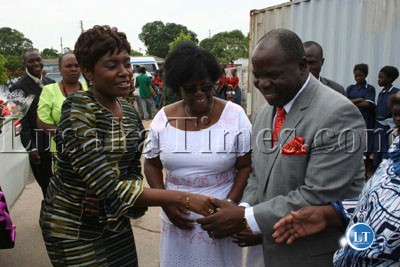 THE Bible Gospel Church in Africa (BIGOCA) says no politician must encourage citizens to shun the October 18 National Day of prayer and fasting because wisdom on how to govern the nation comes from God.
Bishop Peter Ndhlovu said politicians should always seek the face of God on how best to govern the nation saying some challenges could only be changed by God ' s power.
"Politicians must never joke with the word of God, if they are doing so because they hate the one who made the declaration, then they are jokers who should not be allowed to rule the country," he said.
He said no one politician should expect to be a leader when he or she did not want to pray and fast for the same country he or she hoped to govern.
Bishop Ndhlovu said in an interview in Lusaka yesterday that said most politicians had failed to progress in their political life as a result of not seeking God for wisdom and guidance.
" This is one of the greatest proclamation President Edgar Lungu has made for the nation, the country is faced with a number of challenges, politicians, Professors, Doctors and experts have failed to find solutions, in this case the country needs national prayers," he said.
The Bishop said those denying joining citizens in prayer and fasting were denying themselves blessings and the right to live because God was the giver of life and wisdom.
He said it was sad that the declaration of the National Day of Pray and Fasting had been politicised by others at the expense of Gods divine intervention of the many challenges facing the country and the entire globe.
"To you politicians take out your pride and seek the word of God on this day, why do you only want to attend church during campaigns only, let all churches wherever they maybe join in praying for the nation," Bishop Ndhlovu said.
He said praying for the nation should be a constant phenomenon.