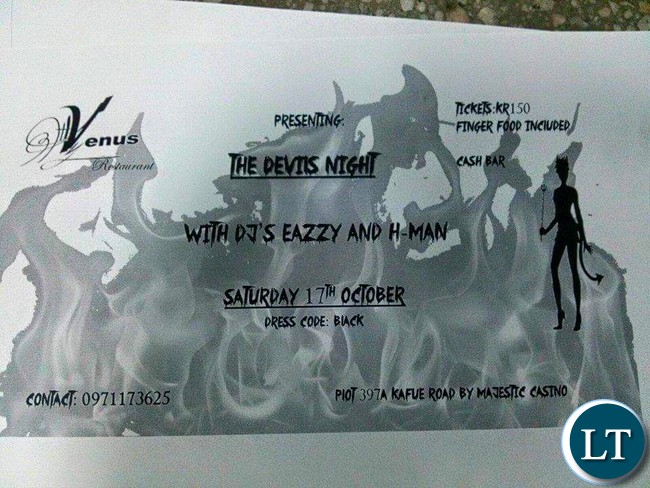 The controversial Devils Night which was scheduled to take place this Saturday in Lusaka has been cancelled.
The planned Devil's party sent most people in Lusaka talking after posters stared going up on social media platforms advertising the event whose entry fee was K150 per person.
The controversy prompted Lusaka Police Commissioner Charity Katanga to warn the organizers that they risk arrest if they proceeded with the event.
Evangelical Fellowship of Zambia Executive Director Pukuta Mwanza also condemned the event.
Venus Restaurant Manager Eva Marina, the venue where the party was supposed to take place said the organizers decided to cancel the event because it was going to be inappropriate to host a devils party on the eve of the National Day of Prayer, Fasting and Repentance.
'We thought about the timing and came to the conclusion that it might be misinterpreted, so the event is off indefinitely,' Ms Marina explained.
[Read 21 times, 1 reads today]