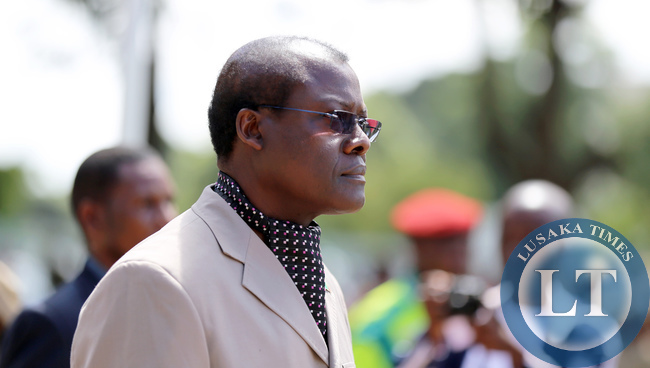 Justice Minister Ngosa Simbyakula has presented the Constitution of Zambia bill to Parliament.
Dr Simbyakula has informed parliament that the objective of the bill is to amend the Constitution of Zambia.
The Minister says the bill seeks to revise the provisions relating to the Executive in order to among other matters provide for the election of the Vice President of the republic as a running mate to a presidential candidate in a presidential election.
Dr Simbyakula said the objective is to revise provisions relating to the judiciary to provide for the establishment of the court of appeal and the constitution court and revise the jurisdiction of the superior courts.
He said the objective is also to establish provincial assemblies and provide for their functions, composition and procedures.
Dr Simbyakula said object will also seek revision of the provisions relating to citizenship to permit dual citizenship and provide for modes of acquiring Zambian citizenship.
And deputy chairman of committees of the whole house Chifumu Banda says the bill will be referred to committee on legal affairs.
Below is full constitution Bill for Download
[Read 51 times, 1 reads today]